Year Five
Welcome to Year Five!
5F - Mr. Feely
5P - Mrs. Pollitt
The TA in Year Five is Mrs. Beedon
Mr. Darby will teach 5P on a Thursday and Friday
You can now contact your Teachers and Teaching Assistants!
year5@grendon.bham.sch.uk
On this page you will find the information you will need to help your child at school. You will also find helpful resources (in the yellow drop-down boxes) for your child to access at home as well as newsletters and homework at the bottom of the page.
Book Bags
Please bring these to school every day. Children should have their Reading Diary and any books, Ditty Sheets or Tricky Words in them. Please make sure you are writing in their Reading Diary too!
PE Kits
PE Kits stay in school and we send them home once every half-term to be washed.
Uniform
Our uniform information can be found HERE. Please ensure all articles of clothing have names in. We do our best to help children keep track of their items, but we need your help with this.
Water Bottles and Snacks
Please provide a reusable water bottle with your child's name on it. This should only be for water. Children can also bring in a healthy snack for breaktime if they wish, but fruit is supplied daily.
MyMaths & Reading
You can access MyMaths by clicking here:
You will need the school login which is grendon and the password is sixteen970. You then have an individual login, this will have been given to you by your class teacher. If you don't have it, please speak to the teacher or email them on the address above.
To support our reading curriculum we have subscribed to Wheelers ebooks. For information and to login, please click HERE
Weekly Spellings
Read the words and identify what is 'tricky' about them.
Use the 'look, write, check' method to practise spelling the word. Other good strategies include using fridge magnets, looking out for the word in a reading book or rainbow writing where you repeat writing out the word using as many different colours as you can.
Practise improving your handwriting by copying out the spellings.
| | |
| --- | --- |
| dictionary | secretary |
| occupy | occur |
| community | opportunity |
| sincerely | immediately |
| language | privilege |
Times Tables Rock Stars
We are pleased to announce we have signed up with Times Table Rock Stars! This online game is free to access and will help improve your maths skills.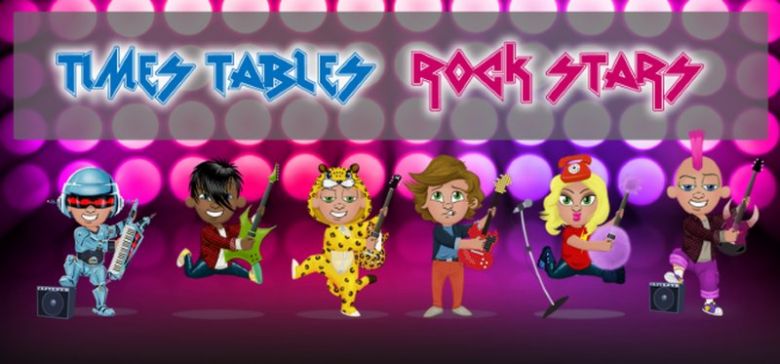 To log in you will need your Username and Password:
Your username is the first three letters of your first name, and the first three letters of your surname. So Harry Potter's would be harpot. You can get your password from your class teacher.
You can access this game on laptops or download the app to your mobile device.
Year Five Curriculum Road Map
or download a PDF below
Year 5 and 6 Word List
| | | | | |
| --- | --- | --- | --- | --- |
| accommodate | accompany | according | achieve | aggressive |
| amateur | ancient | apparent | appreciate | attached |
| available | average | awkward | bargain | bruise |
| category | cemetery | committee | communicate | community |
| competition | conscience | conscious | controversy | convenience |
| correspond | criticise | curiosity | definite | desperate |
| determined | develop | dictionary | disastrous | embarrass |
| environment | equip | especially | exaggerate | excellent |
| existence | explanation | familiar | foreign | forty |
| frequently | government | guarantee | harass | hindrance |
| identity | immediately | individual | interfere | interrupt |
| language | leisure | lighting | mischievous | muscle |
| necessary | neighbour | nuisance | occupy | occur |
| opportunity | parliament | persuade | physical | prejudice |
| privilege | profession | programme | pronunciation | queue |
| recognise | recommend | relevant | rhyme | rhythm |
| sacrifice | secretary | shoulder | signature | sincerely |
| soldier | stomach | sufficient | suggest | symbol |
| system | temperature | thorough | twelfth | variety |
| vegetable | vehicle | yacht | | |