School Council
The School Council meets up regularly to discuss matters arising in school as well as some issues concerning the local community. School Council representatives are elected by the children. Each class from Year 2 to Year 6 elect two children to represent their class.
2018/19 has been another very busy year for the school council! We have been meeting weekly to talk about how we can make the school a better place for everyone.
Early on in the year we decided that it was important to us that we did some fundraising for Macmillan, the big bird watch and have discussed the possibility of more sports clubs. We're pleased to report that we've made a lot of progress!
To raise money we helped the whole school go on a sponsored walk. We raised £637.45 for Macmillan and were very impressed with the effort everyone put in. We also set up the Big Bird Watch and raised £87.79 to help support our local wildlife.
We have helped set up and judge both of the Wake Up Shake Up competitions and there are some interesting extra-curricular clubs before and after school like the Change for Life Club and the Breakfast sports club.
It's been a great start to the year but it's not over yet. We have great plans for the future and have decided to focus our energy on reducing plastic in school, raising more money for the school library and class room book corners. We are hoping that after our various fund raising ideas the library will be full of lots of new books.
Our Weekly Diary
We have a meeting every week. You'll be able to find the minutes from each of our meetings below which talk about what we're planning to do.
| Date | What we did this week |
| --- | --- |
| 15.03.19 | We talked about the role of the school council |
| 22.03.19 | What are British Values? |
| 29.03.19 | Creating a mind map of future activities (see below) |
| 05.04.19 | Judging the Wake Up, Shake Up Competition |
| 12.04.19 | We discussed how to improve our school |
| Easter | - |
| 03.05.19 | We took a photograph to put up on our School Noticeboard |
| 10.05.19 | Discussed upcoming book and garden plants sale |
| 17.05.19 | Reviewing Healthy Eating plans scheduled for September |
Our School Council Ideas (2018-2019)
A fun run
Special event meals
Sell healthy snacks and water
Pyjama day
Mini school disco
Use less plastic bags
Get cameras, speakers and air conditioning
Work for charity
Take part in a recycling week
Funky hair day
Grendon's Got Talent
Donate old P.E kits
Holiday themed activities and challenges e.g. Easter
Gardening Club (after school)
Fat Thursday
Design a card competition
Children donate clothes to sell
St George's Day celebrations
Promote healthy snacks by making posters
Homework Club (during the school day or break time)
Handwriting during learning
Educational competition
2018-2019 SCHOOL COUNCIL MEMBERS HAVE BEEN ELECTED!
After voting we are pleased to confirm the winning candidates;
Position
Name & Class
Chair
Kadijatu
Secretary
Sid
Elected Members
Ariya, Charlie, Emtenan and Kareem (Year 2)
Elise, Leo, Kabui and Sophie C (Year 3)
Madison, Maheen, Yehya and Zane (Year 4)
Owen, Prisha, Taraneh and Zoya (Year 5)
Kacey and Mohammed (Year 6)
Mission Statement
School Council's aim is to make the school a happy, welcoming place for all pupils. Part of our role is to improve the school environment to allow children to achieve the best that they can. The school council are elected by their class pupils to be the voice of the class.
This mission statement was created and agreed on 31/10/16 by members of School Council.
Grendon School Council Constitution
The School Council Constitution provides a clear statement of the purpose of Grendon School council.
It sets out the rules and procedures to be followed when making decisions and discussing important matters.
It allows people to check the School Council is doing everything that it is supposed to do.
The Constitution
Section Two - Purpose
The purpose of School Council is to make the school a better place. It also allows the children to have a voice and share their thoughts and ideas about school. Our aims are set out in our Mission Statement.
Section Three - Members
Membership is decided by whole school elections.
All year groups and classes from Year 2 to Year 6 are represented on the School Council. Two members from each class are chosen to be representatives.
School Council will ensure that the views of all children are represented by ensuring that both boys and girls are equally represented.
Section Four - Elections
The School Council elections will be held at least every two years.
All children are allowed to apply to be on school council.
Eligibility to vote is dependent on registering to vote.
All children from Year 2 to Year 6 are eligible to register to vote.
Section Five - Officers
The role of chair and secretary is decided by the Head Teacher and Deputy Head Teacher following an interview process.
Section Six - Responsibilities
Various responsibilities will be decided by school council votes. Members of School Council will not take on more than a maximum of two jobs.
Section Seven - Removal/Resignation
All School Council members are to be made clearly aware of the expectations that come with the responsibility of being on School Council.
All School Council members will sign an agreement of expectations so they understand the reasons and causes for removal.
Resignations must be sent to Mr Bache or the Chair in writing. In the letter, reasons for your resignation must be included.
Your resignation will be accepted or declined based on consultation with other members of School Council and the Head Teacher.
Section Eight - Meetings
School Council meetings will be held twice a week on a Monday and Wednesday during assembly times.
There may be additional meetings that may take place during break times or lunch times.
If a meeting is cancelled, members will be notified.
If unable to attend a meeting, apologies must be sent to the Chair or School Council Co-ordinator.
Section Nine - Boundaries
Discussions in school council must be kept on topic and relevant to the meeting.
Personal insults are not tolerated and all opinions are to be listened to in full.
Section Ten - Finance
School Council may seek opportunities to raise money for projects. When fundraising, clear intentions of the purpose of fundraising must be stated.
The School Council may apply to the Headteacher or Head Governor, in writing, for funds. The secretary will draft the letter after consultation with members.
Evaluation of money spent will follow the spending of any money.
Constitution to be reviewed: 9/11/2018
We Can Song
'We Can'
When the sky is grey,
We can find a way
We will stand tall
We will not fall
And when we're feeling lonely
And friends are not around
These are the words that help us find our way
We can achieve
What we believe
We can learn to respect and get along with each other
If we exceed
We can succeed
Now the sun shines bright
We can wear it with such pride
Let's value all
At Grendon School
And now we know it's true
That there's nothing we can't do
These are the words that we all like to say
In January 2015, School Council wrote a song about our We Can ethos.
School Councillors went to their classes and discussed what the We Can motto meant to them.
Words such as respect, achievement, belief were words that then became the starting point for our lyrics.
Mr Bache worked with school choir to develop a tune.
The song is still performed regularly by the whole school in assembly.
Grendon General Election
At Grendon Primary School we value democracy.
It is our belief that every child in our school has the right to be heard. We encourage respect for democracy and promote participation in democratic processes.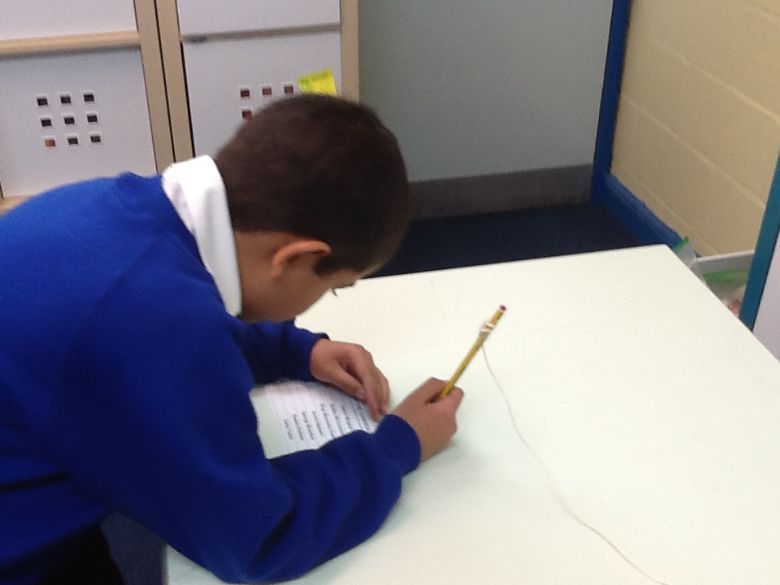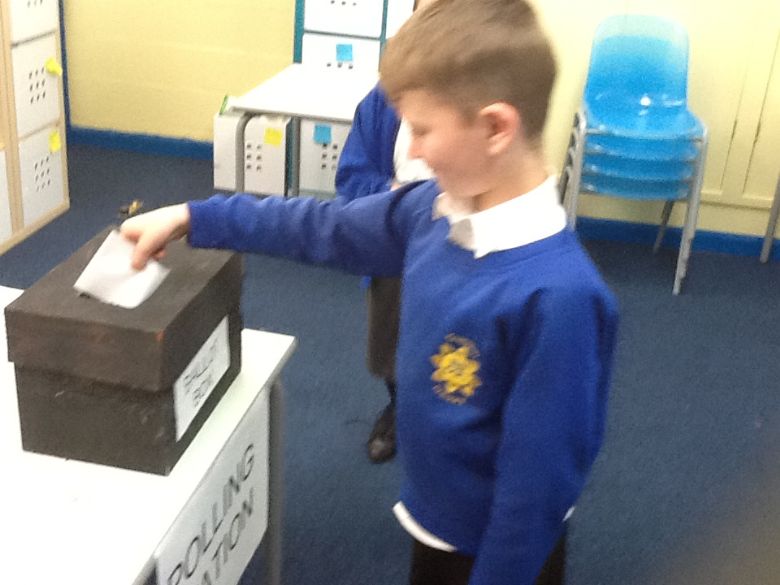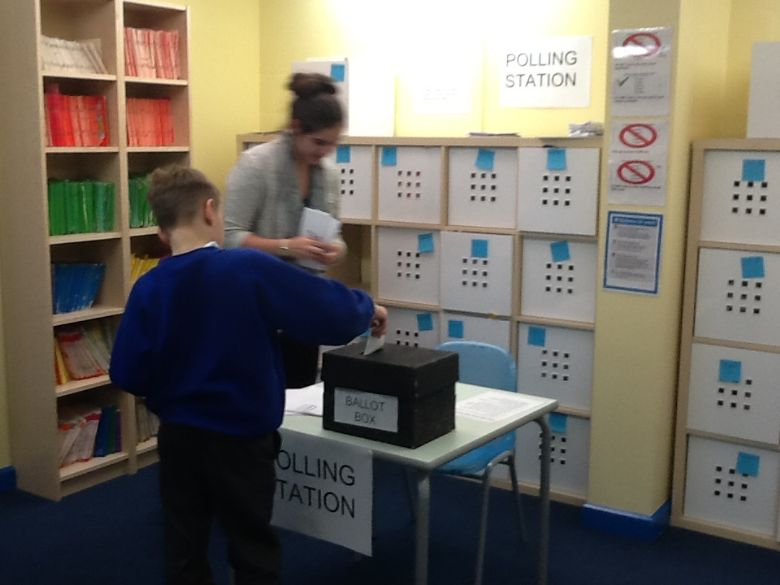 Children at Grendon Primary School are invited to vote for their school council candidates in a general election. Children participated in a 'real life' general election to allow them to experience how democracy works in our country.
Children had to consider whether they had the following skills to become a successful school council member.
Organisation
Be a good listener
Be a good speaker
Show good initiative
Be proactive