SEND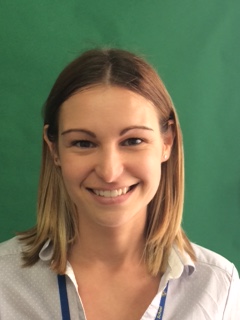 Our aim is for children to reach their full potential academically, physically and socially. Whilst most children are able to do this through high quality class teaching and our usual curriculum, some children need additional support and are considered to have Special Educational Needs.
The documents below outline the provision we make for children who have a Special Educational Need or Disability. All procedures are in line with the 2014 Code of Practice for SEND.
If you have any concerns or questions please contact Mrs L Sparkes. She is in school on Mondays, Tuesdays and Wednesdays, and can be contacted by email (lsparkes@grendon.bham.sch.uk) or by phoning the school office on 0121 474 2460
For further information on how Birmingham Local Authority supports children with Special Educational Needs visit https://www.localofferbirmingham.co.uk/
The local offer includes information about the wide range of services that are available to support all areas of a child's life (0-25 years) especially those with a Special Educational Need or Disability (SEND). This includes support with education, physical and mental health, social care, leisure activities and moving towards independence and adulthood.
If you would like to speak to someone outside of school about your child's need to gain advice about statutory services there are a range of services that are available to you, see the list here https://www.localofferbirmingham.co.uk/contact/
Policy, Report and Plan
Details of our Policy, Report and plans can be found at the bottom of this page. The documents can be downloaded and printed.
What Support In School Looks Like
Universal Support
In our classes our teachers and teaching assistants have the highest expectations of all of the children. The children are taught in lots of different ways, using different strategies and methods to support all types of learners. This is known as Quality First Teaching. At the start of the school year we get to know the children in our class to ensure we know how they learn and how we can facilitate their needs. Our teachers and teaching assistants reflect on every day practice and use relevant assessment information to inform teaching and learning and support early identification of underachievement.
Targeted Support
Some children need longer to learn new concepts, as well as time to repeat what they have learnt. In addition to quality first teaching, we offer additional support through the use of different interventions.
Following school closures, interventions have recommenced as of this term (October 2020) after allowing children to settle back in to school first and foremost.
We offer:
Precision Teaching
Precision teaching is a great intervention for helping children learn sight words. It uses the strategy of repetition and over learning. Children take part in this every day for ten minutes at a time. It has a fun element of a game to start and then children are timed to see if they can increase the number of words they can read in a minute.
Project X-Code
This intervention takes place four times a week with a Teaching Assistant. It follows a highly motivational series of 3D adventure books, based on a structured progression of phonics, vocabulary and comprehension skills.
Teaching Assistant Led Speech and Language Therapy
Under the instruction of our speech and language therapists who work in school, one of our teaching assistants continues the work that has been started with the therapists. This takes place three times a week and is very practical and fun.
Games Club
We offer a games club at dinner time for KS1 and KS2 children. This is a free choice if children would like to come into school during dinner time to play games with their peers, read a book or be creative.
Success@Arithmetic
Success@Arithmetic is a maths intervention that supports children's understanding of number and written calculation skills. It is aimed at children in upper Key Stage 2. lt helps children to make faster progress and to catch up with their peers through a mastery approach.
Toe by Toe
Toe by Toe is a highly structured multi-sensory approach to teaching phonics and teaching how to read. This intervention is done on an individual basis with children who are finding learning how to read difficult.
Coming soon...
Direct Phonics
Direct Phonics is a research based synthetic phonics programme for those children who struggle with basic literacy. More information to follow shortly.
Emotional Literacy Support Assistant (ELSA)
ELSA stands for Emotional Literacy Support Assistant and in school we will have one TA who is a trained ELSA. ELSA's plan and deliver individualised programmes of support for children to develop their emotional literacy, including: awareness of own and other people's emotions, management of stress, grief, anger and conflict, development of social interaction skills, promotion of a realistic self concept and self esteem, as well as group support to develop social and friendship skills. ELSA provision in schools can help promote emotional well-being as well as academic outcomes.
Talk Boost
Talk Boost is an intervention we have used in the past to support and develop children's language and communication skills. It is a structured programme of support that focuses on attention and listening, vocabulary, building sentences, telling stories and conversations. Once our staff have had a refresher we will start this intervention again across the Early Years and Key Stage 1.
Specialist Support
We are extremely lucky in our school to work with some amazing outside agencies to ensure we are doing everything we can to support your child's learning. Below is a list of all the agencies who support us in school and the names of the staff members who may work with your child. Parental consent is needed for this type of support.
Speech and Language Therapy
Please find below an information brochure, written by our therapist Miss Robbin, all about how we identify and support children with speech, language or communication difficulties at school and what you can do if you have a concern about your child's speech, language or communication needs.
Pupil and School Support
Sarah Smith from Access to Education visits schools regularly to support staff and provide additional assessment of children's needs where necessary. If an assessment does take place, recommendations are made which are shared with all relevant staff members and, where possible, the recommendations are put into practise.
Educational Psychologist
Claire Jarvis is our Educational Physiologist from Birmingham City Council. She visits the school regularly to support our practice. An educational physiologist supports the identification of different needs, including behavioural, cognition and learning.
Visual Support Service
Alison Shortt visits the school once a term. She ensures that any pupil with a visual impairment can access the curriculum and our learning resources through simple adaptions to our practice. This may include seating positions of children in classrooms or increasing font sizes on resources.
Communication and Autism Team
Also known as the CAT team. Aaron Yorke is our CAT teacher and he visits the school regularly to meet with children who have a diagnosis of autism in our school. Aaron works closely with our children, staff and parents to ensure the children who have a diagnosis of autism are accessing the curriculum and making the best possible progress in school.
Physical Difficulties Team
Karen Gillman visits school once a half term to support different children in our school who have a physical difficulty. Karen assesses the learning environment and suggests how we can make reasonable adjustments to continue to develop our inclusive practice.
Behaviour Support Service
We are supported by Steve Brown, who is also our SEN Governor. Steve Brown supports children's access to education through the use of class based strategies, such as task management boards and visual timetables. Steve also provides training to our teachers about behaviour management and attends multi-agency meetings to support the provision we put in place across our school
School Nursing Team
We work closely with the school nursing team. Our school nurse is in school once a week and will meet with parents as well as support staff. If you have any medical concerns, please arrange in the office to see her. You can also find out more information HERE.
Statutory Assessment - Education and Health Care Plans (EHCP)
With advice and support of the specialists that come into school, after a period of monitoring, we may feel that your child requires a statutory assessment from the local authority. This assessment is for an Education and Health Care Plan, also known as a EHCP. With your consent, information will be gathered and shared with the local authority to determine if your child has a severe, complex or lifelong need. An EHCP identifies that a child needs specified extra support in school in order to make good progress.
SEND Support Provision Plans
The Local Authority have introduced a way of offering support to children before an application for an EHCP is requested. This is known as a SEND Support Provision Plan (SSPP). A SSPP enables school to identify and monitor a child's needs over a period of time and have access to some additional funding to enable schools to put a provision in place that could not have been put in place without this funding. A SSPP is very similar to a EHCP but it is not a legal document and will not enable a child to access specialist provision.
If you would like any further details on the above information, please see Mrs. Sparkes.
Useful Websites
For further information on how Birmingham Local Authority supports children with Special Educational Needs, visit:

https://www.localofferbirmingham.co.uk/
Other helpful sites:
The National Autistic Society website, the main UK charity for supporting people with ASD and their families (contains lots of useful advice and resources)
https://www.bdadyslexia.org.uk
The British Dyslexia Association website provides lots of useful information as well as parent support.
https://dyspraxiafoundation.org.uk
The Dyspraxia Foundation (incorporating developmental co-ordination disorder) provides advice and support as well as local support groups you can attend. Take a look online to find out more!
Mental Health Foundation has on-line information about anxiety, depression, ADHD etc.
Young Minds – a national charity committed to improving the mental health of all children, advice about depression, eating disorders, and other mental health issues affecting children, see website for details.
https://www.forwardthinkingbirmingham.org.uk
Forward thinking Birmingham, the city's mental health partnership for 0-25 year olds. Look online about the services they provide from a drop in to making a referral to seek specialist advice regarding mental health.
https://councilfordisabledchildren.org.uk/transition-information-network
Transition Information Network -supports young people with Learning Difficulties &/or Disabilities to make a positive transition to adult life .It provides quality information on key issues such as further and higher education ,direct payments, social life and independence.
A national charity aiming to empower parents and carers of children and young people with SEN and disabilities to access the help they are entitled to, particularly in the education system.
IDL Login (you will need a username and password - please see Mrs. Sparkes)
The logon page for the IDL online program (web browser).
Latest arrangements for September 2020
Dear Parents/ Guardian,
Welcome back to school. It is lovely to be back and see all of the children.
For those of you that don't know me, my name is Mrs Sparkes and I am the Special Educational Needs Coordinator. All children are different and some may need additional support in a particular area in order for them to take the next steps in their learning. My role is to identify appropriate support for these individual needs, put this in place and monitor it's effectiveness in order to ensure all children access their learning.
I'm sure many of you have concerns about your child's learning following the school closure. Whether you have been able to keep up with our online learning or whether you found it difficult to engage your child at home, please be assured that as a school we are now entering a period of catch up. I will be keeping a close eye on your child as I have done in the past and let you know if I have further concerns.
I am also keen to hear any concerns that you may have. I work in school on Mondays, Tuesdays and Wednesdays and am often out in the playground. I usually invite parents to see me each term but with current restrictions in place, this term will need to be a little different. I cannot offer face to face appointments, but will be offering phone calls on Monday 28th September, Wednesday 30th September, Monday 5th October and Wednesday 7th October during the morning.
This opportunity is open to all parents regardless of whether their child has previously been identified as having a Special Educational Need. If you are concerned about your child's learning please email me on lsparkes@grendon.bham.sch.uk and state your preferred date to be contacted. I will do my best to contact you on your chosen day.
On this occasion I will not be able to talk to you about your child's progress but what I want to offer is a safe place to discuss any concern you have or ask any question you might want to ask. If you would prefer this is done via email then phone call that is also ok, just get in touch.
Look forward to hearing from you,
Mrs L Sparkes