Physical Education
"Sport teaches you character, it teaches you to play by the rules, it teaches you to know what it feels like to win and lose-it teaches you about life"
Billie Jean King
Wimbledon Champion
A high-quality physical education curriculum inspires all pupils to succeed and excel in competitive sport and other physically-demanding activities. It should provide opportunities for pupils to become physically confident in a way which supports their health and fitness. Opportunities to compete in sport and other activities build character and help to embed values such as fairness and respect.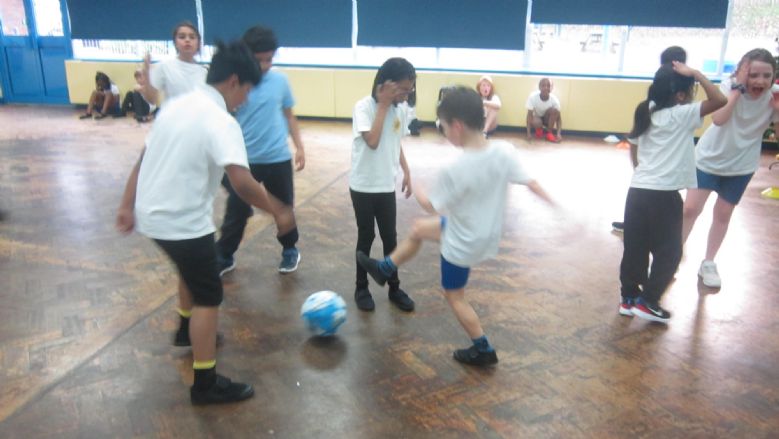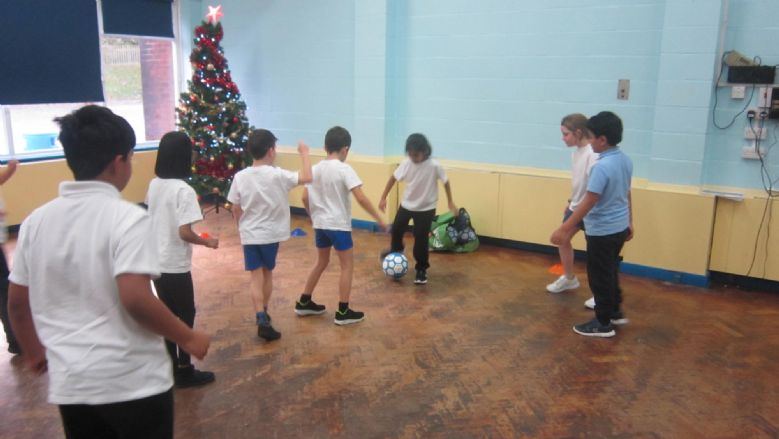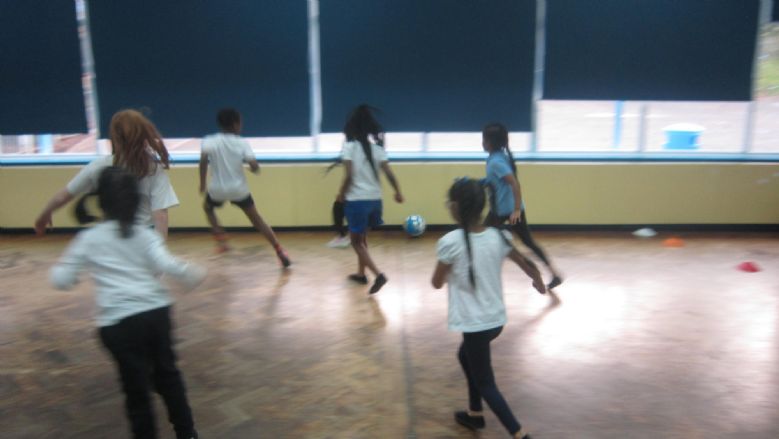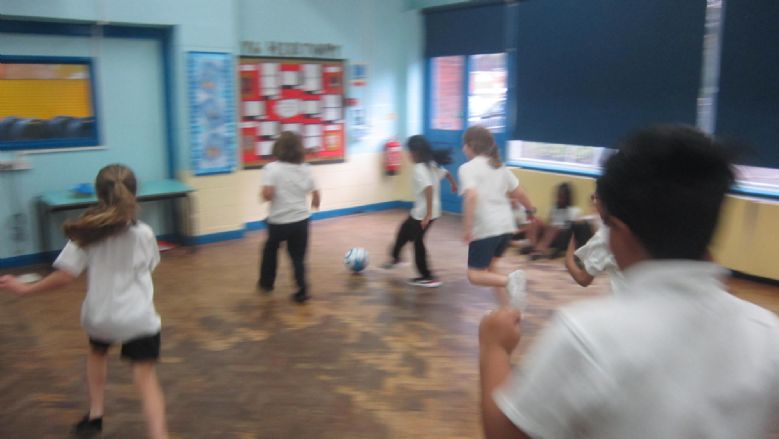 WE CAN provide teaching that develops knowledge and skills so children can learn and progress effectively
PE, (Physical Development in Reception), is taught twice a week in blocked units. Pupils in KS1 and KS2 follow the National Curriculum and pupils in Reception follow the EYFS Curriculum.
In KS1, units are based on gymnastics, dance, games and athletics. In KS2, these units continue, as well as additional ones for outdoor adventurous activities and swimming. Learning in the Physical Development area of learning in Reception prepares children well for these, with a focus on developing the overall body strength, coordination, balance and agility needed to engage successfully with other physical disciplines including dance, gymnastics, games and swimming.
Dance, gymnastics and athletics units build progressively from Reception right across school. Vertical links within each area are clear from unit plans and staff have a good understanding of what pupils should be learning, what has come previously and what comes next.
Swimming is taught at KS2 in each year. This is because it is an important life skill, and something that not all of our children get to experience outside of the school curriculum. For this reason, children in Years 5 and 6 swim twice a year in order to maximise achievement and report in line with Sports Premium requirements by the end of Year 6.
Our games units are well chosen to focus on not only the physical skills necessary, but also on transferable skills of collaboration, communication and resilience in line with our school vision and aims. All are recognised sports and will equip children well for transition to secondary school. It is our intent to balance exposure to a wide variety of difference games with the mastery of skills, knowledge and understanding needed for one sport.
In KS1, children will have one unit of football, hockey, tennis and cricket in each year group. Units focus on developing prerequisite skills rather than participating in full games. In KS2 children have one unit of football, rounders, tennis, rugby, cricket, netball, hockey and handball. They use the skills developed across KS1 to move towards full games. Children begin with units about games that they are more familiar with, such as football in Year 3, before moving further away from their lived experiences to handball in Year 6. This broad range will inspire and motivate children to find personal preferences and try a range of different sports. This is important in light of their limited out of school experience.
However, we also recognise the importance of mastering one sport to a higher standard. For this purpose, basketball is our school sport and taught from Year 1 to Year 6 with basic skills being taught in Reception. All year groups have 2 units of basketball. Skills, knowledge and understanding are clearly defined on unit plans; progression is clear. Basketball was chosen because of the opportunities it provides for practice at home, indoor or outdoor games, equality and inclusion in terms of ethnicity and gender and the opportunity to watch a local team as well as watch professionals play in worldwide competitions.
Across the curriculum, children begin by working on skills individually, before moving to partner and small group work and culminating in larger team games.
Inter and Intra school competitions are planned throughout the curriculum and give children the opportunity to complete against themselves and others. Year 1 work with the Birmingham Royal Ballet school as part of their Dance Track Programme, giving children opportunities for high quality coaching outside of school. Expert coaches regularly support teaching staff in lessons with the delivery of high quality PE teaching.
WE CAN offer enriching activities, event and experiences
PE is sometimes a feature of whole school days and Junior Leader days, such as our recent Commonwealth Games day.
We offer a broad range of intra and inter competitions through our School Sports Partnership that take place after school, as well as both before and after school sports based clubs daily, such as dance, gymnastics, Active 60 Club and Sports Club.
WE CAN work together to remove barriers and ensure equality
All children have access to PE lessons. We work with families to remove barriers where necessary. Equality is embedded in our PE curriculum and is visible in our choice of sports and sporting roles models within these sports from different genders, ethnicities and disabilities.
WE CAN build independent and resilient learners who are able to communicate confidently
Throughout all units, children are taught resilience. They use their growth mindset to master new skills, improve past performance and recognise their own success. The winning and losing aspect of competition requires children to demonstrate their resilience and prepares them well for real life. The choice of basketball as our school sport that is taught across the school encourages children to stick at something, progress, and improve and experience success on a deeper level.
Communication is a vital part of all team games and opportunities to practise and improve are built into unit plans.
Opportunities for independence run throughout all units. Once children understand and can communicate how to be successful, independent practise enables them to improve on previous best.
WE CAN listen to and treat each other and all members of the community with respect, tolerance and concern
This is a common thread through all of the team work taught across our PE units. In all units, children have the opportunity to watch and evaluate their own performance and that of others. They are encouraged to feedback in a positive and respectful way, focusing on the learning outlined.
WE CAN recognise ability, maximise potential and prepare children well for their future and life in modern Britain
It is our intent that the choices made within our PE curriculum ensures children have the opportunity to find something that they enjoy and are good at and in which they can excel. The team work, fitness and transferable skills taught although an essential part of the PE curriculum, are also life skills. It is our intent that pupils leave Grendon being Fit for Life.
Online Learning
School PE Kit
A white t-shirt and royal blue shorts. Black pumps or trainers.
All jewellery should be removed for PE lessons.
During cold weather, for outdoor PE lessons children may wear navy blue tracksuit bottoms.