Pastoral Support
This page will signpost you to all government, council and external support or advice we think might be useful.
For Covid information please see:
Government Coronavirus (Covid19) Advice
Worried about how to speak to your children about Covid19? Worried yourself? This site has some great advice: Place2Be
Forward Thinking Birmingham PAUSE help for families
To ensure that children , young people and young adults are able to access support trained practitioners will be available through information found on their website below.
NB: Due to website linking limitations, if you need to click on any of the links in the document below, please open a PDF version of it that can be found at the bottom of the page.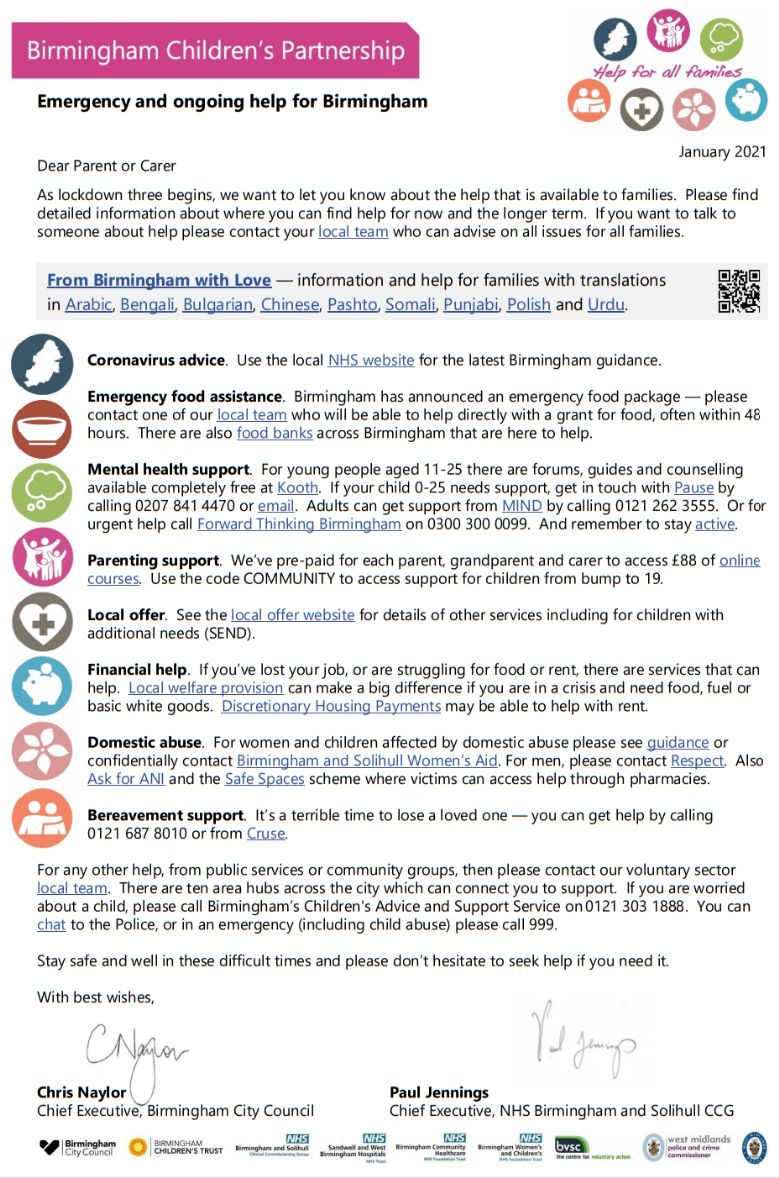 If you have further questions or need anything clarifying please ring school on 0121 474 2460 or email enquiry@grendon.bham.sch.uk