Information
We welcome all children to Grendon and hope the information below helps them settle in.
If you change your phone number or email address, don't forget to let the office know ASAP so we are able to contact you in case of an emergency.
COVID19 UPDATE
Please note some of the information below may be subject to change due to Covid19 restrictions and guidance.
Primarily, this will impact on School Times and Office opening hours. Most of this information can be found on our Covid Update page. Please email enquiry@grendon.bham.sch.uk if you need further assistance.
School Time, Late Children and Absences
Our school site opens at 8.50am. Parents and children should not be on site before this time.
Children to be in their lines at 8.55am.
Late children should be brought to the School Office by an adult to provide a reason. If your children has a medical appointment please remember to bring in proof.
All absences have to be reported by 9.30am. Please phone or call in to the School Office to provide a reason.
School finishes at 3.15pm. Please ensure children are collected promptly at the end of the day
| | |
| --- | --- |
| 9.00 am | School opens |
| 10.30 - 10.45am | Mid-morning break |
| 12.05 - 1.15pm | Reception – Year 2 dinner break |
| 12.30 - 1.15pm | Year 3 – Year 6 dinner break |
| 3.15pm | School closes |
Children should arrive for school no more than 10 minutes before school (8:50am) and have left the premises by 3:25pm (10 minutes after the close of school). Outside these times the site is only open for access. Please accompany your child at all times.
All visitors are asked to report to the Main Office. All children, especially infants, should be accompanied by their parents or a responsible adult on their way to and from school. Please let us know if somebody different is collecting your child, either on a short or long term basis.
Children will need book bags and PE kits in school every day.
As with all clothing and personal items, please ensure they are clearly labelled with the child's name. PE kit should be brought in on the first day of each term and will stay in school until it is sent home to be washed (once a term).
Please send your child in with a drink of water in a named bottle. Water bottles are on sale for 40p from the School Office and can be refilled during the day from the plumbed in water coolers in school. Children have access to their drinks throughout the day - please ensure this is unflavoured, still water.
If your child has asthma, an inhaler must be kept in school at all times. Please speak to the class teacher or the School Office for details.
Please support school in ensuring the children have healthy choices in their lunch boxes by not sending chocolate or crisps.
Trip money and consent forms must be returned by the deadline given unless you have made arrangements with the School Office. Weekly payments can be made if this helps!
We have implemented a new online system for payments, please see the Online Payments section under the Our School tab.
School Dinners and Packed Lunches
If providing your child with a packed lunch, please ensure it is a healthy meal. Squash is allowed at lunchtime only.
Alternatively, a school dinner can be purchased for £2.40.
Changes to dinner arrangements need to be given two weeks in advance, in person, to the Office.
Dinner money should be paid on a Monday morning. This can be paid either weekly, monthly or even termly.
We can not extend credit and ask anyone who has outstanding dinner money to come and speak to us regarding repayment of this debt. We will follow our Debt Policy procedures and referring to Lovett's Solicitors for collection of outstanding monies if necessary.
Universal Free School Meals
Every pupil in Reception, Year 1 and Year 2 are now eligible for free school meals.
The Government has decided that schools must offer a healthy school lunch to all infant pupils in England from September this year. This is a vital and important change that will significantly improve children's health and their attainment.
For more information on this scheme, visit www.schoolfoodplan.com
We ask that all parents fill in the school meals registration form. This is important so that we can continue to register pupils who attract pupil premium, which is worth £1,300 a year per pupil for our school.
You can download the registration form for free school meals and information below.
The Menus (two-week rota):
Week ONE
Mon
Tue
Wed
Thu
Fri

Fish Fingers with tomato sauce
or
Cheese Pasty

Sausage Roll/ Cheese Roll

or

Cod Fish

Lamb Burger or Veggie burger

or

Cheese & Beans Jacket Potato

Four Cheese Quiche

or

Cod Fish

Margherita Pizza

or

Vegetable Samosa

Mashed Potato
Broccoli

Mashed Potato & Sweetcorn

Wedges & Coleslaw Garden Peas

New Potatoes & Carrot Batons

Chips & Baked Beans

Assorted Muffins

or

Fresh Fruit

Fruit Jelly (50% fruit)

or

Fresh Fruit

Jam Doughnut

or

Fresh Fruit

Chocolate Cracknel

or

Fresh Fruit

Ice-Cream

or

Fresh Fruit
Week TWO
Mon
Tue
Wed
Thu
Fri

Chicken Curry

or

Cheese & Beans Jacket Potato

Fish Finger

or

Vegetable Samosa

Roast Chicken

or

Quorn Roast

Sausages

or

Quorn Sausages

or

Cheese and Bean Jacket Potato

Margherita Pizza

or

Chicken Nuggets

Rice & Naan

Broccoli

Mashed Potato & Sweetcorn

Roast Potatoes & Mixed Vegetables

Mashed Potato

Carrots

Chips & Baked Beans

Chocolate Mousse

or

Fresh Fruit

Assorted Muffins

or

Fresh Fruit

Fruit Jelly (50% fruit)

or

Fresh Fruit

Cookies

or

Fresh Fruit

Ice-Cream

or

Fresh Fruit
Snack and Drinks for Breaktime
Please be aware we have children in school who have allergies. Talk to your children about not sharing their snacks with other children as this could have serious consequences if they are allergic to the ingredients.
Children should bring a healthy snack (no chocolate or crisps) and all Infants are given free fruit. Squash is allowed at snack time but not during lesson time.
We have a selection of snacks which can be purchased in school each break time:
| | Price |
| --- | --- |
| Coco Bars | 30p |
| Biscuits | 30p |
| Fruit Raisins | 30p |
| Box Raisins | 10p |
| Orange/ Apple Juice | 30p |
| Milk | 20p |
| Flavoured water | 25p |
At Grendon school one of the ways we ensure equality for our children is by having a school uniform. We believe it helps to unify the children and shows our identity as a school.
Term
Choose from the following
Autumn/Spring

Grey trousers

Grey skirt

Grey dress

Light blue or white polo shirt

Royal blue or school jumper

Royal blue or school cardigan

Black shoes

Summer

As above

Grey shorts

Blue check dress
Optional
School fleece
Children will also need suitable clothing depending on the weather. Please ensure children have a coat available if there is a chance of cold or wet weather. In warmer months, children are permitted to bring in a hat/cap for protection from the sun.
PE Kit
White t-shirt

White t-shirt with school logo

Royal blue shorts

Black shorts

Black or white pumps

Children will need a suitable bag to keep their kit in

Earring tape to cover earrings (or earrings need to be removed)
Optional when it is cold; Plain blue, black or grey tracksuit bottoms
Please ensure that all items of school uniform are named.
Children are allowed to wear stud earrings only. No other types of jewellery should be worn.
Long hair should be tied back. Any hair accessories should be kept to a minimum and be of a reasonable size. They should be blue, yellow, white, grey or black in colour.
Purchasing school uniform
We currently sell the following school branded items in school; School Fleece, sweatshirt, cardigan, P.E t-shirt, reversible fleece, book bag, P.E kit bag. As well as unbranded royal blue PE shorts.
Unfortunately, we are unable to sell school uniform in the mornings. The office is open Monday to Friday 3.00 - 3.30pm for uniform collections.
We have a small amount of second hand uniform available for a small donation, please ask the office staff.
Health Advice and School Nurse
Our School Nurse, Louise Proudlock, comes to school every Tuesday morning. Parents are welcome to 'Drop In ' between 9-10 am.
If your child has sickness and/or diarrhoea then they must be kept at home for 48 hours.
Headlice
Anyone can catch head lice, but preschool children, primary school children and their families are most at risk.
Head lice are spread, most commonly, by close person-to-person contact.
For information on how to spot, treat and prevent head lice, visit NHS.UK
We ask that you check your children's hair on a regular basis, for example at bath time/shower time, and treat the inline with guidance if you need to.
Long hair should be tied up for school, reducing the risk of catching head lice. We ask that every parent helps us to prevent the spread of head lice.
Threadworm
They're common in children and spread easily but you can treat them without seeing your GP. You can buy medicine for threadworms from pharmacies. This is usually a chewable tablet or liquid you swallow.
Treat everyone in your household, even if they do not have symptoms.
Health Protection Agency advice is:
* Wash hands and scrub under fingernails, particularly before eating, after using the toilet or changing nappies.
* Encourage children to wash hands regularly
* Bathe or shower every morning
* Rinse toothbrushes before using them
* Keep fingernails short
* Wash sleepwear, sheets, towel and soft toys (at normal temperature)
You do not need to stay of school, nursery or work with threadworms.
What is E-Safety?
E-safety is an important part of modern life and it is everything that we do to keep ourselves and others safe when using technology.
What does it cover?
E-safety includes all technology such as computers, games consoles, tablets and mobile phones and the activities we do on these items.
Why is it important?
Nearly half of all children have their own tablets. This is great for entertainment and learning but it also exposes children to some online risks. An understanding of E-safety minimises or removes these risks altogether. Your school and your family are important in protecting you from online dangers. It is adult's responsibility to protect you from these online risks and teach you how to protect yourselves.
Who can help?
You can get E-safety help from lots of different places. At school, you can talk to your class teacher or another member of staff you trust. At home, your parents, carers and older brothers and sisters can offer you help. There is also lots of online support and information about E-safety. Click on the images to visit these external sites;
The most important thing to remember is that if you are unhappy about something or need some help, speak to a grownup that you trust.
Depending on your age, the things you do online and the risks you face change. Click the dropdowns below to find age-appropriate information and advice.
What do I do if...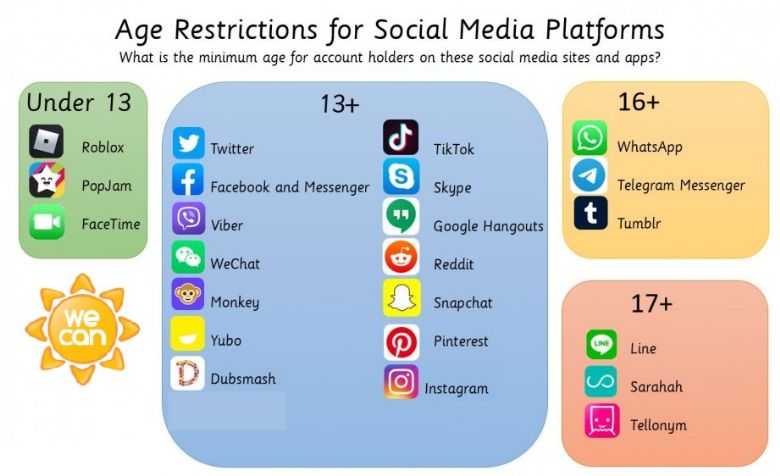 As a school we understand the importance of keeping our children safe online. There are many wonderful things children can learn using the Internet and lots of things online can help children with their education. It is important that children and parents are aware of the risks and dangers that come with the Internet.
The way in which we educate children and parents are set out in our e-safety policy.
All children sign an e-safety agreement, which can be found below, so children know how to keep themselves safe.
You can find Safe Search Engines on any of these sites:
Consent forms for:
Groupcall (Phone number and Email communication)
Annual Medical Information (to ensure school knows of any medical needs)
Photos and Video (taking of, and use of, digital photos and videos)
Local walks (including swimming and Church visits)
can be found below. Please complete and return to the class teacher or the School Office.