Help & Advice
Help and advice for you and your family
Birmingham CIASS (Children's Information and Advice Services) can help you with:
Call 0121 303 1888

Safeguarding Concerns

(What are you worried about?)

School Admissions

and Pupils Places (School Places)

Family Information Service

Childcare
Funding
Activities in Birmingham
Help for Families
Child Exploitation and Online Protection Command
CEOP is a law enforcement agency and is here to keep children and young people safe from sexual exploitation and abuse. Please click the button below if you would like to start your report to one of CEOP's Child Protection Advisors.
Please note that this site is not controlled by Grendon Primary School and all reports will be private and dealt with personnel from CEOP and NOT Grendon Primary School.
CORONAVIRUS (COVID19) SUPPORT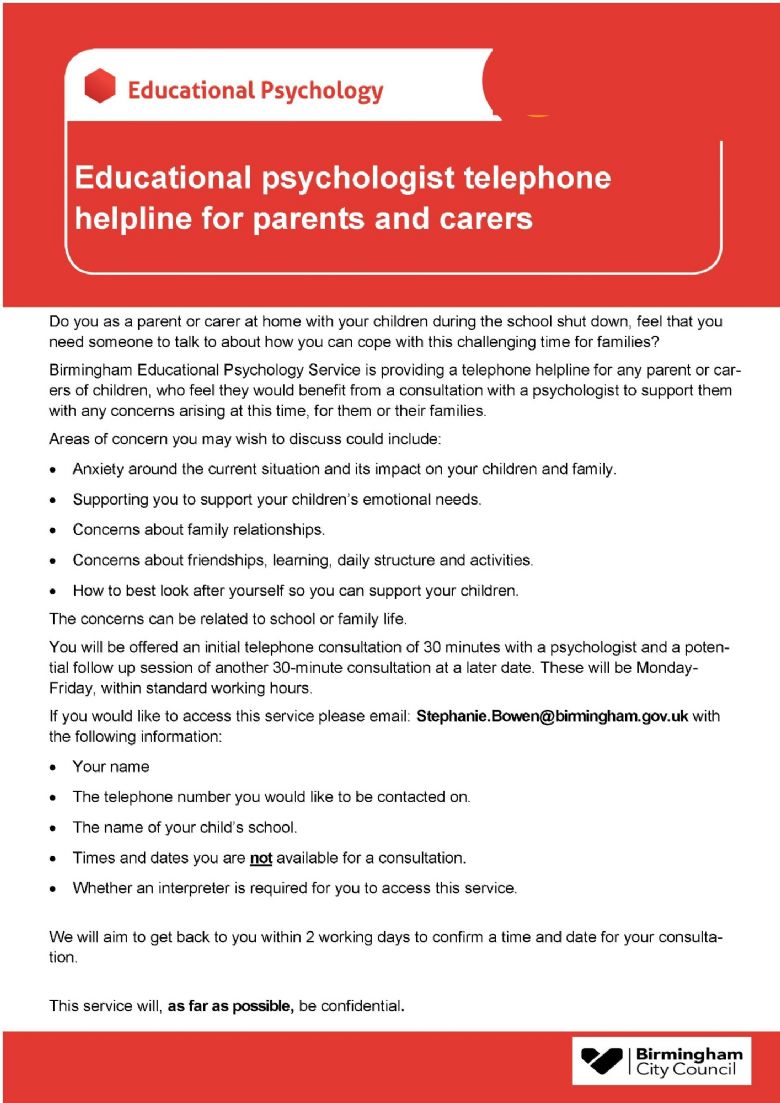 There are also a wealth of other resources that can be accessed below in PDF format. If you need specific advise please contact our SENCO who will try to point you in the right direction.
PAUSE - Mental Health Support
"Need someone to talk to? Struggling to cope with feelings? Pause is here for you, if you are under 25 and have a Birmingham GP.
We offer a non-judgemental listening ear, self-help strategies plus skills for managing difficult situations and feelings. We are open 10-6 seven days a week.
Drop us an email on askbeam@childrenssociety.org.uk or call 0207 8414470 and we will arrange for one of our friendly team to call you back.
For more info check out https://www.forwardthinkingbirmingham.org.uk/"