Geography
"The study of Geography is about more than just memorising places on a map. It's about understanding the complexity of our world, appreciating the diversity of cultures that exists across continents. And in the end, it's about using all that knowledge to help bridge divides and bring people together."

Barack Obama
A high-quality geography education should inspire in pupils a curiosity and fascination about the world and its people that will remain with them for the rest of their lives. Teaching should equip pupils with knowledge about diverse places, people, resources and natural and human environments, together with a deep understanding of the Earth's key physical and human processes. As pupils progress, their growing knowledge about the world should help them to deepen their understanding of the interaction between physical and human processes, and of the formation and use of landscapes and environments. Geographical knowledge, understanding and skills provide the frameworks and approaches that explain how the Earth's features at different scales are shaped, interconnected and change over time. (NC2014)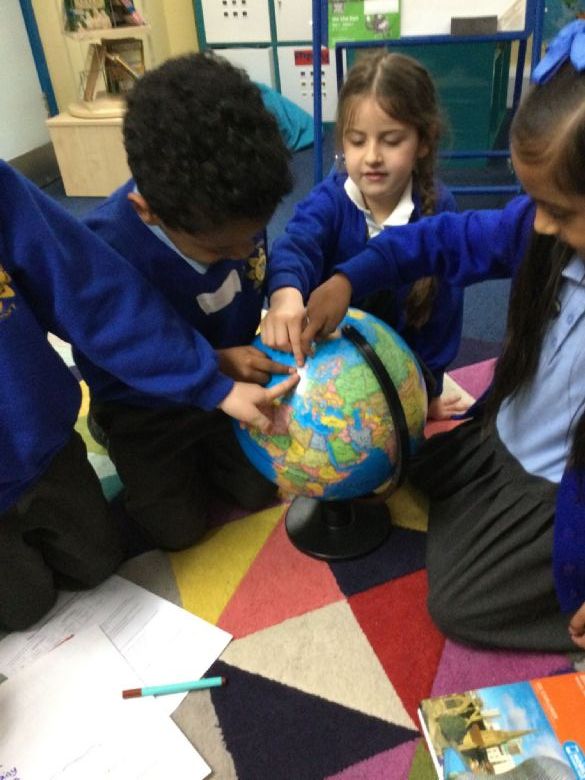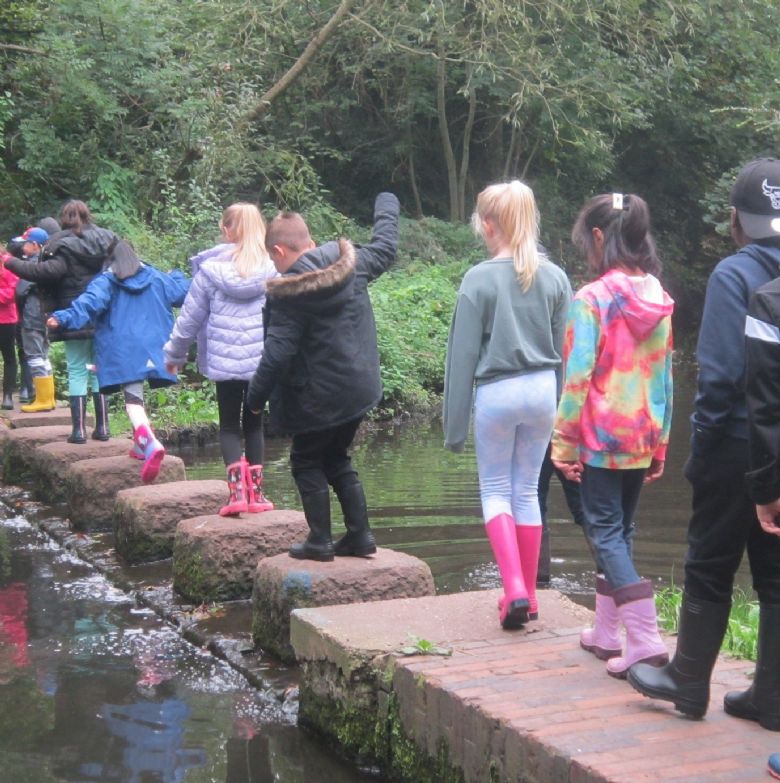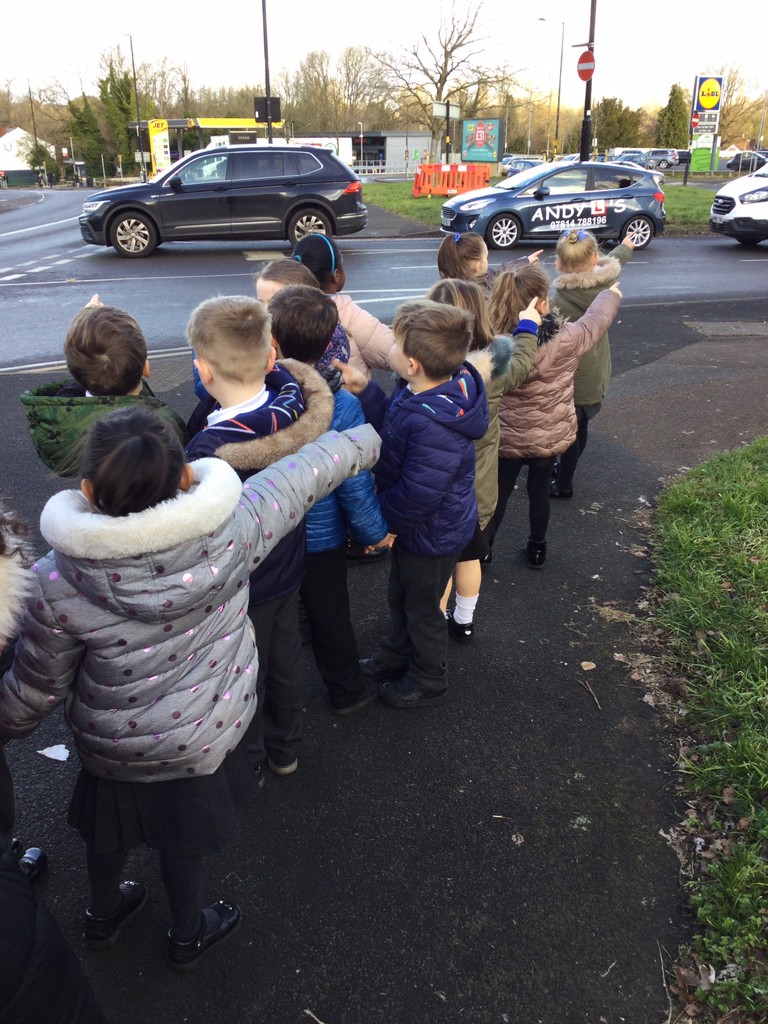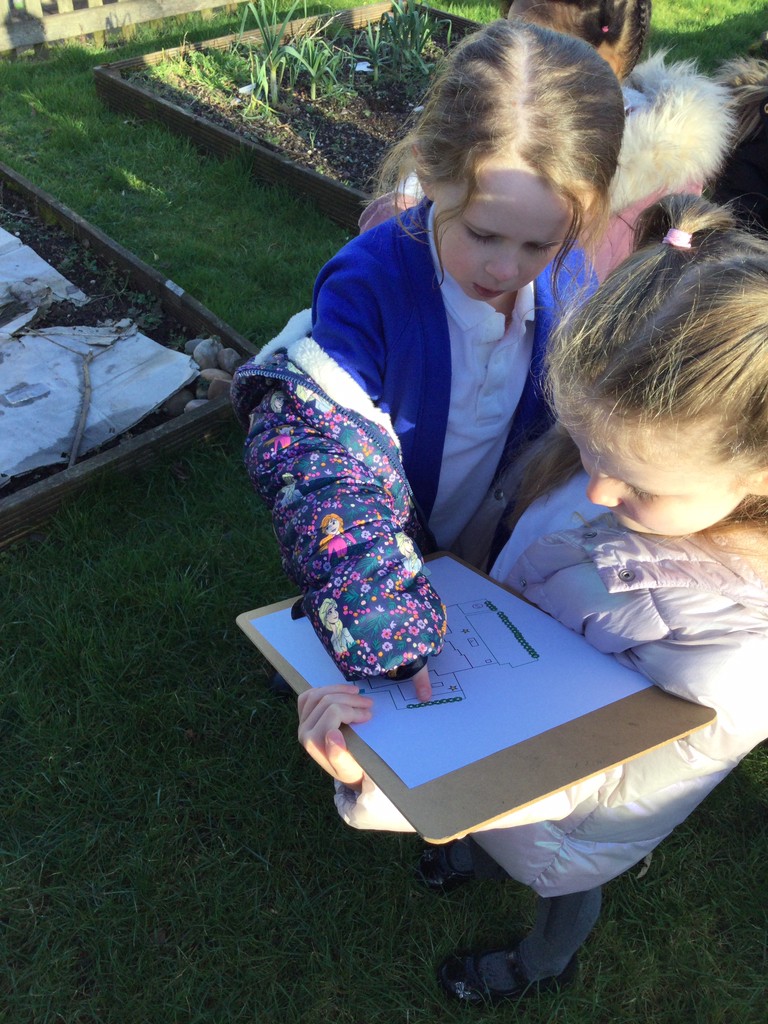 WE CAN provide teaching that develops knowledge and skills so children can learn and progress effectively
In Year 1-6 Geography is taught in blocked units. In Reception, it is taught regularly under the Understanding the World area of Learning.
The curriculum is planned so that children learn about the places closest to them first before expanding this to find out about places which are farther away.
In the EYFS, children learn to observe their immediate surroundings describe similarities and differences and talk about changes they notice e.g. as the seasons change. They use pictures, books and sometimes maps to explore life in this country and other places.
In Key Stage 1, children learn map making around school and the school locality. They work to understand the weather. They learn about the 4 countries of the United Kingdom and find out about Kenya.
In Lower Key Stage 2, children complete fieldwork in the local area and find out about the geography of Birmingham. They complete a UK study and investigate Scandinavia.
In Upper Key Stage 2, children find out about rivers. They learn about how natural resources are shared around the world. Children complete investigations into Brazil and South America and California in North America.
A good Geography unit at Grendon will support children to find out about and understand the world. Children will work practically and engage in field work and have the opportunity to share what they know in an appropriate way.
Vertical links through the curriculum plan ensure learning builds sequentially. For e.g. Year 3 revisit Year 1's work on the local area and Year 4 revisit the concept of climate which Y2 have addressed in their weather unit. Horizontal links allow children to link what they learn in Geography with other subjects for e.g. Year 1 explore what the local area was like in Victorian times and Year 4 make links between the northern lights and Van Gogh's starry night.
Diagonal links allow children to make links between year groups and subjects. For example, in Year 3 children learn about the river Nile in Ancient Egypt and 4 children learn about the water cycle in Science. They revisit this knowledge in Year 5 Geography when they are learning about rivers.
Opportunities to make the best use of the school grounds and the local area are exploited whenever possible in Geography lessons. Year 1 children walk along the local canal and Year 3 children visit the local shopping centre. Children in Year 2 share their weather work with parents. In Year 4, they take part in a drama workshop on Volcanoes and Earthquakes. In Year 5, children complete fieldwork by exploring the River Cole at Sarehole Mill.
Geography is included in the annual planned cycle for homework projects. This allows children to engage in geographical learning at home with their families.
WE CAN offer enriching activities, event and experiences
Geography is sometimes a feature of Whole School Days or Junior leadership days. The Wear It Wild day required children to find out where in the world different endangered animals live and to consider the impact of deforestation impacts on animals. Environment day covered the theme of climate change and our Commonwealth Games day enabled children to explore different nations from around the world.
An outdoor learning club has taken place to encourage children to understand, appreciate and enjoy the world around them.
WE CAN work together to remove barriers and ensure equality
The most able learners are encouraged to explain Geography on a deeper level. Scaffolding, support and appropriate differentiation is embedded into each lesson including for children with SEND if required. Children who speak English as an additional language may receive pre-tutoring to embed the necessary language for lessons before they take place.
WE CAN build independent and resilient learners who are able to communicate confidently
Geography units are structured towards a final outcome where children are encouraged to use what they have learnt independently.
When developing new skills, children are supported to persevere, build resilience and maintain a growth mindset.
Geography lessons present children with many opportunities to develop communication skills e.g. through their knowledge and application of geographical language.
WE CAN listen to and treat each other and all members of the community with respect, tolerance and concern
Children are reminded that although the people, places and customs they learn about in Geography may be different to what is normal to them, they must be respectful of and tolerant to these. Learning in Geography supports children's understanding of their own place as a global citizen and the positive contribution that an individual can make.
WE CAN recognise ability, maximise potential and prepare children well for their future and life in modern Britain
Learning about Geography enables children to understand the world in which they live and their place as global citizens.
Our curriculum embeds the knowledge and skills that children will need as a foundation for further geographical study at secondary school.
An interest in Geography at primary school may lead children into environmental, scientific or sociological career paths in their adult lives.