Enrichment
There are always lots of wonderful things going on at Grendon Primary School!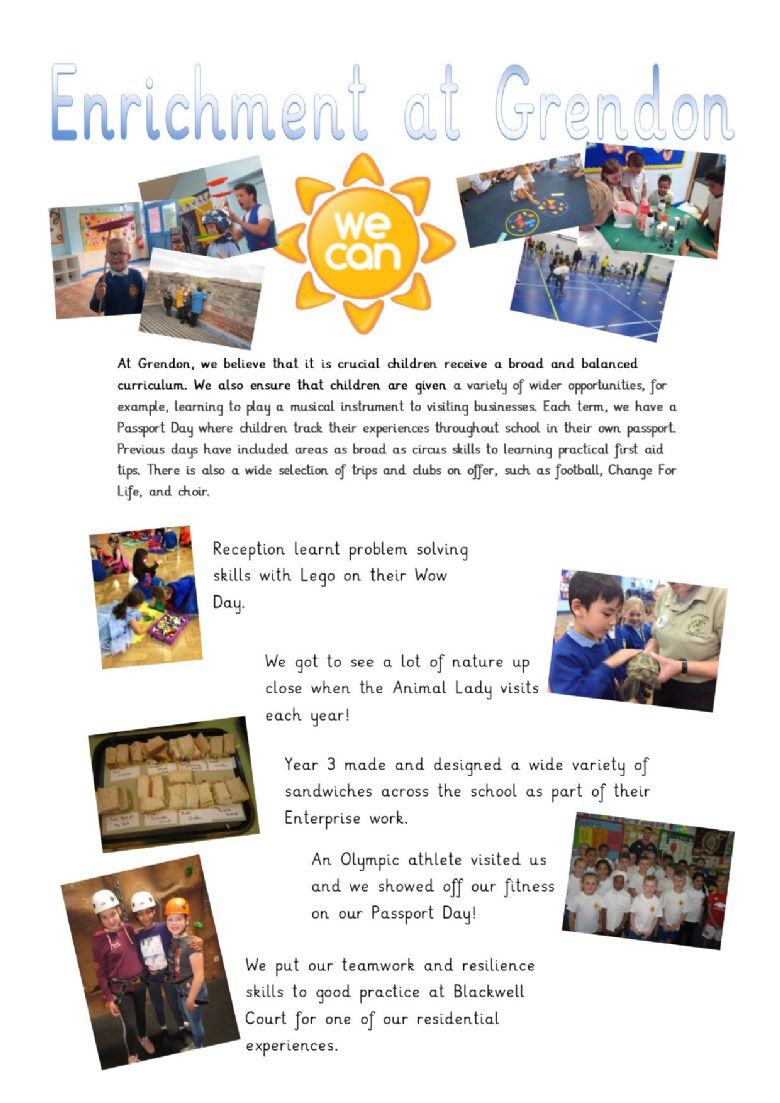 Enabling Enterprise
Enabling Enterprise work alongside Grendon staff members to introduce a challenge or business activity for each class from Reception to Year 6. As a result of enterprise-related activities, children have a greater understanding of how businesses work and develop skills relating to this across the curriculum (including social development).
Each year, we take part in three educational visits. Through interaction with these local businesses (which have included Newman University, the Bullring and Birmingham Chamber of Commerce) they will be increasingly engaged with their local community.
Additionally, we have three Challenge Days that involve either a Key Stage or the whole school, working together on a particular challenge. These days are greatly enjoyed by the children and support the development of their personal skills.
The documents below contain information about further Enrichment at Grendon.