Computing
"Coding is today's language of creativity. All our children deserve a chance to become creators instead consumers of computer science."
Maria Klawe
Canadian Computer scientist & advocate for women in STEM
A high-quality computing education equips pupils to use computational thinking and creativity to understand and change the world. Computing has deep links with mathematics, science, and design and technology, and provides insights into both natural and artificial systems. The core of computing is computer science, in which pupils are taught the principles of information and computation, how digital systems work, and how to put this knowledge to use through programming. Building on this knowledge and understanding, pupils are equipped to use information technology to create programs, systems and a range of content. Computing also ensures that pupils become digitally literate – able to use, and express themselves and develop their ideas through, information and communication technology – at a level suitable for the future workplace and as active participants in a digital world.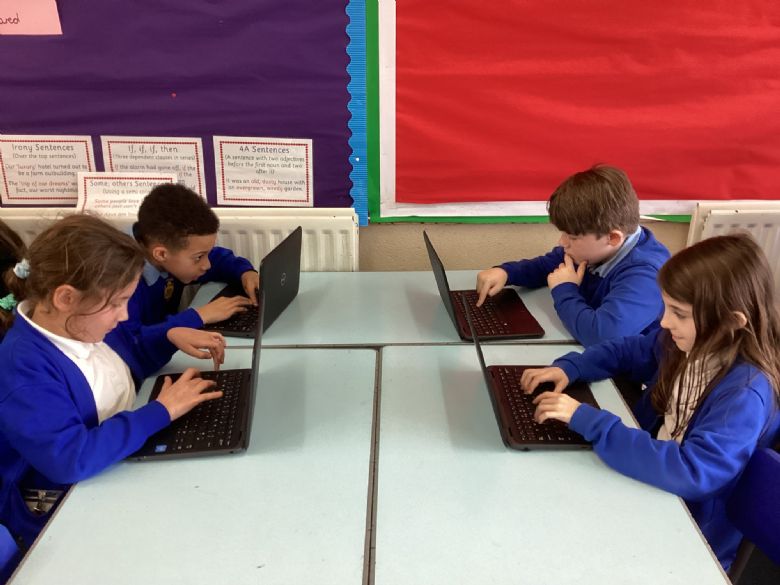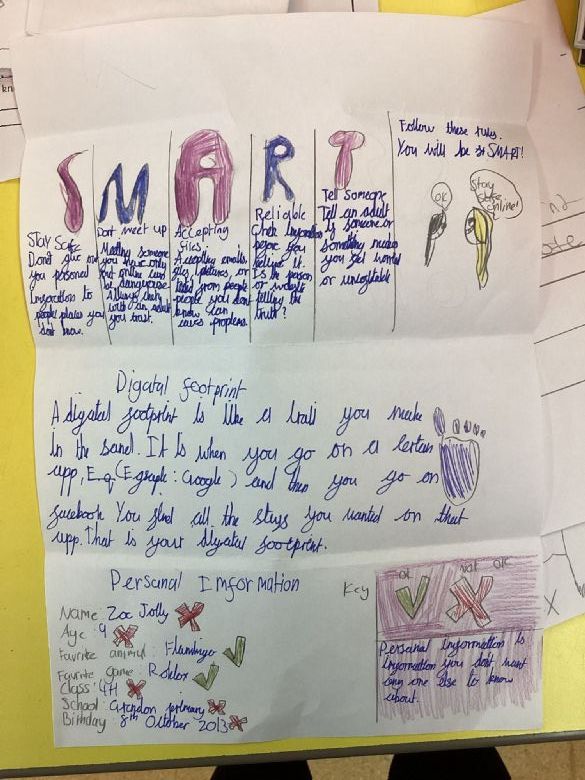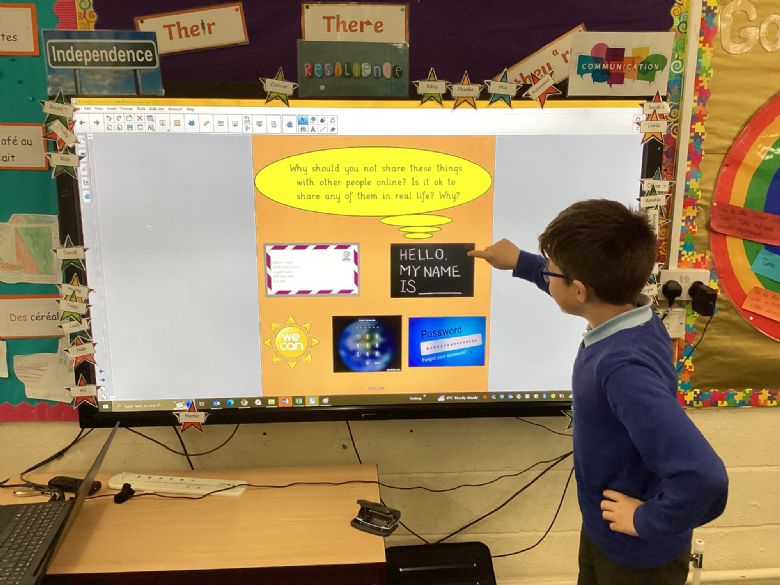 WE CAN provide teaching that develops knowledge and skills so children can learn and progress effectively
Throughout Key Stage 1 and Key Stage 2, children at Grendon experience hands-on learning which follows the Computing National Curriculum. Children follow the themes of Information Technology, Computer Science and Digital Literacy. Computing does not form a part of the EYFS curriculum but as a school we ensure that children are exposed to a wide range of technology, including iPads, cameras and Bee-Bots, right from the start of their school experience.
In KS1 and KS2 Computing is taught through blocked units. Each year group completes three units of the course of the academic year, covering the key topics of Information Technology, Digital Literacy and Computer Science.
In KS1, during Information Technology, children learn how to use technology to create stories and books. In Computer Science, children learn about a range of different inputs. While in the Digital Literacy, they learn about the difference between the real and online world, and how to send emails.
In Lower Key Stage 2 in Information Technology, children learn how to use technology to create posters and presentations. In Computer Science, children learn about sequencing and variables. While in Digital Literacy, they learn how to use the internet for research and how websites are made.
In Upper Key Stage 2, in Information Technology, children learn how to use technology to present results and create a film. In Computer Science, children learn about simulation and parameters. While in Digital Literacy, they learn how to work collaboratively and about Digital Citizenship.
The curriculum enables children to make vertical links between their computing units. In Computer Science, children build upon KS1 knowledge of different inputs when working in Year 5 and to create simulations of everyday items. In Digital Literacy, children refer back to their Year 1 work on the 'real' and 'online world' when in Year 3 they learn about searching the internet safely and in Year 4 when they learn about making a website and the safe choices that need to be made. In Information Technology children produce their own media. In KS1 this takes the form of creating a story or a book. In Year 6 this is revisited when they produce a movie. In Year 3-5 children learn different ways to present information building up from a poster in Year 3 to a presentation in Year 4. In Year 5 children collate data in a survey and present this digitally.
Horizontal and diagonal links are made to other subjects or year groups to give context to the tasks. Children are encouraged to make choices about which work they would like to revisit.
Class teachers may choose to set Computing as part of our planned cycle for homework projects. This allows children to apply their computing skills at home with their families.
WE CAN offer enriching activities, event and experiences
Computing skills will often be used during our Whole School Days or Junior Leaders Days to enable children to learn about new ideas or information.
WE CAN work together to remove barriers and ensure equality
The children who are most confident in using technology may be asked to share their expertise and support a less confident peer in computing lessons. Children with SEND may need differentiated tasks or additional support from class teachers or teaching assistants if appropriate to their particular needs.
WE CAN build independent and resilient learners who are able to communicate confidently
We promote opportunities for children to work as independent learners in Computing lessons. In Computer Science, children are regularly required to debug or fix code that doesn't work. This process helps to develop resilient learners with a WE CAN attitude. Children are reminded to learn from their mistakes, use their growth mindset and to keep trying.
Computing lessons provide opportunities for working as part of a team e.g to produce a presentation, write and send an e-mail or use Microsoft Teams.
WE CAN listen to and treat each other and all members of the community with respect, tolerance and concern
Digital Literacy helps to promote the British values of respect and tolerance by exploring the links between the real and online and the idea of Digital Citizenship. Children learn that you must act online as you would in the real world. All year groups learn that positive communication and respect are as important online as in the real world. We teach children about the concept of E-safety and the SMART rules of Internet safety. (see e-Safety)
WE CAN recognise ability, maximise potential and prepare children well for their future and life in modern Britain
The Computing curriculum prepares our children for their future by teaching essential life skills. The ability to research and present information will be essential for children as they move on to secondary and further education.
In any future work place a basic competence in using technology will be essential. Pupils who have a passion for Computing may choose to move into project management, digital marketing, games design or web design.