Adult's Area
A strong, trusting partnership between school and home is essential for a child to succeed.
Please do talk to us to resolve any concerns you may have. In school, please talk to your child's class teacher in the first instance. In the event that you may need more specific support, please do come and talk to our Pastoral Team who will be able to advise and signpost you.
In the future we will be providing specific workshops and information sharing opportunities for our parents, please check here for the latest events.
From October 2021, Grendon Primary School are part of a joint operation involving Birmingham Children's Trust, Birmingham City Council, and West Midlands Police. This is known as Operation Encompass.
Operation Encompass has been established to help schools provide in-school support to children who have been present at, exposed to or involved in any domestic abuse incident.
We know that children can be significantly harmed, physically and/or emotionally, during these situations, and that it also negatively affects their learning and behaviour in class.
Therefore, as part of the Operation Encompass procedure, and to help mitigate the resulting negative impact, the school will receive a confidential phone call or email from West Midlands Police before 9am the morning after a child or young person has been witness to, or involved in, any reported domestic abuse incident.
Here at Grendon, we have a dedicated and child-focussed Safeguarding Team. They are specially trained to effectively use the information the Police share, in confidence, and enable the school to provide the right support to any child and their family.
We always endeavour to offer the best support possible to our pupils and believe this will be extremely beneficial for all those involved.
More information can be found at https://www.operationencompass.org/
However, if you have any concerns or questions regarding Operation Encompass, please don't hesitate to contact the school directly.
If you have further questions or need anything clarifying please ring school on 0121 474 2460 or email enquiry@grendon.bham.sch.uk
Birmingham CIASS (Children's Information and Advice Services) can help you with:
Safeguarding Concerns
School Admissions and Pupils Places (School Places)
Childcare
Funding
Activities in Birmingham
Help for Families
Call 0121 303 1888
Child Exploration and Online Protection
CEOP is a law enforcement agency and is here to keep children and young people safe from sexual exploitation and abuse. Please click the button below if you would like to start your report to one of CEOP's Child Protection Advisors.
Please note that this site is not controlled by Grendon Primary School and all reports will be private and dealt with personnel from CEOP and NOT Grendon Primary School.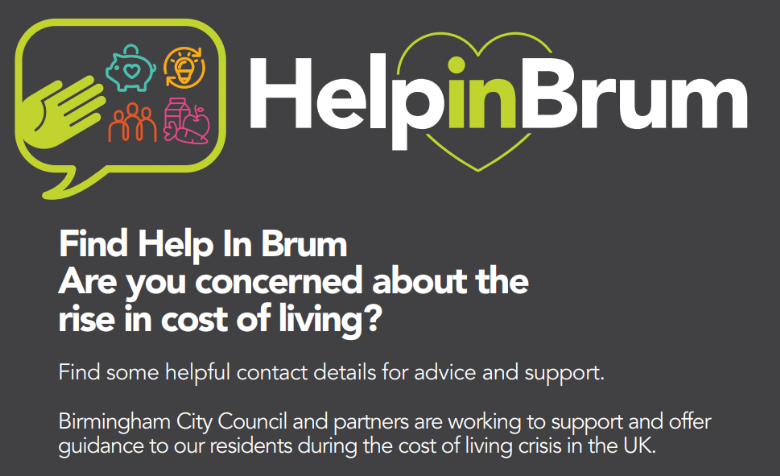 Full details can be found in their leaflet which can be downloaded at the bottom of this page.

PAUSE - Mental Health
"Need someone to talk to? Struggling to cope with feelings? Pause is here for you, if you are under 25 and have a Birmingham GP.
We offer a non-judgemental listening ear, self-help strategies plus skills for managing difficult situations and feelings. We are open 10-6 seven days a week.
For more info check out https://forwardthinkingbirmingham.nhs.uk/pause
Living Well Consortium
Operating as both a consortium of over 30 organisations that offer free mental health services in Birmingham and Solihull; and a charity that is boldly leading the charge to make free mental health services focus as much on prevention and resilience, as they do recovery: Living Well's mission is to ensure everyone has access to free mental health services in Birmingham and Solihull.
You can visit Living Well Consortium at their website HERE
Birmingham Healthy Minds
Birmingham and Solihull Mental Health NHS Foundation Trust provides a comprehensive health care service to those people living in Birmingham and Solihull who are experiencing mental health problems.
Click HERE
MIND
Mind is a mental health charity in England and Wales. Founded in 1946 as the National Association for Mental Health, it celebrated its 70th anniversary in 2016. Mind offers information and advice to people with mental health problems and lobbies government and local authorities on their behalf.
Click HERE for details
Finance, Debt and Benefit Advice
Riverside Money Advice
Riverside Money Advice offer a drop in cafe every Wednesday at Riverside House 21 Alcester Rd Moseley B13 8AR from 10.00 - 2.00 where you can receive support.
You can visit their website HERE or you can call their free phone number which is 08008 196 8778.
Step Change Charity Debt Advice
Step Change charity provide free, confidential and expert debt advice and money guidance. They recommend the best solution or service for your circumstances. They support you while you deal with your money worries, for as long as you need their help. Please visit HERE for more information.
Citizen's Advice - Benefits
It's important to make sure that you get all the help that you're entitled to. These pages give you information on benefits and tax credits if you are working or unemployed, sick or disabled, a parent, a young person, an older person or a veteran. There is also information about council tax and housing costs, national insurance, payment of benefits and problems with benefits. See HERE.
Benefits Calculator
Recommended by Job Centre Plus/ DWP, the calculator can be accessed HERE.
Birmingham Short Term Crisis Provision
Birmingham's Local Welfare Provision (LWP) scheme helps vulnerable people in short-term crisis with food and essential items. It is grant-based, which means people who receive help from it will not have to repay anything. It is not intended to replace the councils statutory duties. For more information, please click HERE.
Birmingham City Council - Cost of Living
Are you worried about the rising cost of energy bills, food and transport? You are not alone; the cost of living crisis is affecting many of us.
You may want help accessing grants and debt advice, support getting all the money you are entitled to, or simply want to know more about the government's recent support measures.
Whatever your money worries may be, Birmingham City Council have put together some helpful information HERE.
Green Square Accord
If you're worried about your finances, mental health, or wellbeing, help is available. Click HERE
Turn2Us
Turn2us is a national charity providing practical help to people who are struggling financially. Click HERE.
Citizen's Advice - Fuel Bills
You can get help if you're struggling to afford your energy bills or top up your prepayment meter. You might be able to take advantage of certain benefits, grants and help offered by the government and energy suppliers. Click HERE for more details.
Cadent - The Green Doctor (Energy)
They can offer advice and free items such as energy efficient bulbs, blankets, hot water bottles, clothes airers and reflective strips for the radiators. Click HERE for details.
Yardley Wood Food Pantry

For a small weekly subscription of £4.00, members at the Yardley Wood Pantry will be able to purchase a weekly food shop including fresh fruit and vegetables and family favourites to stock up the cupboard and fridge.
You can find the pantry at:
Yardley Wood Baptist Church
Yardley Wood Road
Birmingham
B14 4LS
Opening times:
Wednesday: 10.15am - 12.45pm
Friday: 9.45am – 11.45am
We are currently able to accept applications from new members living in parts of B13, B14 & B28 postcodes.
Please visit HERE for more details
Incredible Surplus - Kings Heath
Originally established in 2014 as The Real Junk Food Project Birmingham, we intercept food and other usable materials that would otherwise go to waste from supermarkets, restaurants and other sources, and provide them to individuals and community organisations on a "Pay-As-You-Feel" basis. For more information, click HERE.
Spearhead Trust (@ Bells Farm)
The spearhead trust addresses a number of complex social issues within the community. We engage with residents of all ages, ethnicities and from different backgrounds. The organisation has a project manager and many volunteers. We are particularly proud of our pioneering approach in regard to community engagement and addressing cohesion issues within our community.
Further information can be found at our website HERE.