Academic Curriculum
This page is under construction.
WE CAN provide the knowledge and skills to unlock learning through an academic curriculum providing effective structure and opportunity in order that all of our children have the keys to unlock their futures and believe WE CAN.
Our Academic Curriculum ensures coverage of the EYFS Curriculum Framework and the National Curriculum for our pupils.
In Years 1 to 6, children follow the National Curriculum.
The Core subjects of English, Maths and Science are taught throughout the year.
Our Life Education provision delivers Religious Education and Personal, Social and Health Education (PSHE) including statutory Health Education and Relationships Education. We also teach additional Sex Education content.
All Foundation Subjects are of equal importance. Foundation Subjects are taught either as 'blocked units' or through 'regular teaching'.
In Reception, children follow the EYFS Framework. The Prime areas include Communication and Language, Personal Social and Emotional Development and Physical Education. The Specific areas include Literacy, Mathematics, Understanding the World and Expressive Arts and Design.
Our Academic Curriculum is delivered in an engaging and exciting manner and teaching is enhanced by opportunities for in school workshops, educational visits and shared learning with families. Details of the programme for 2020/21 can be found here soon.
Below you can find subject specific content for each area of learning.
English
English is a core subject and at Grendon School we aim to provide a high quality education in English. Enabling children to write, speak and read fluently means they are able to fully communicate their ideas to others and participate fully in society. To achieve this we teach Reading, Writing, Spelling (and at times Grammar discretely) but we also recognise the importance of embedding these skills across the wider curriculum.
RWI Spelling
In Year Two to Six children spend designated time learning spelling patterns and rules. They learn to identify root words and how to add prefixes and suffixes. The children play lots of fun spelling games to help them to remember new spellings.
Some words are considered tricky and these are approached in a different way as they can not be sounded out using phonics. A list of these common exception words can be found below.
Reception/ Year 1 (Red Words)
| | | | | | | | |
| --- | --- | --- | --- | --- | --- | --- | --- |
| I | the | to | is | no | go | he | she |
| of | be | me | we | my | by | you | said |
| was | are | do | so | they | your | her | his |
| come | has | there | where | our | were | one | some |
| here | love | school | little | ask | house | one | says |
| today | once | our | friend | all | call | old | does |
| want | saw | what | small | why | son | over | their |
| two | does | walk | talk | brother | mother | other | father |
Year 2
| | | | |
| --- | --- | --- | --- |
| child | people | Mr | Mrs |
| could | should | would | any |
| who | pretty | beautiful | because |
| every | great | only | again |
| half | whole | eye | door |
| poor | most | kind | even |
| hour | move | sure | sugar |
| water | many | busy | parents |
Year 3 and 4
| | | | | |
| --- | --- | --- | --- | --- |
| accident | accidentally | actual | actually | address |
| answer | appear | arrive | believe | bicycle |
| breath | breathe | build | busy | business |
| calendar | caught | centre | century | certain |
| circle | complete | consider | continue | decide |
| describe | different | difficult | disappear | early |
| earth | eight | eighth | enough | exercise |
| experience | experiment | extreme | famous | favourite |
| February | forward | fruit | grammar | group |
| guard | guide | heard | heart | height |
| history | imagine | increase | important | interest |
| island | knowledge | learn | length | library |
| material | medicine | mention | minute | natural |
| naughty | notice | occasion | occasionally | often |
| opposite | ordinary | particular | peculiar | perhaps |
| popular | position | possess | possession | possible |
| potatoes | pressure | probably | promise | purpose |
| quarter | question | recent | regular | reign |
| remember | sentence | separate | special | straight |
| strange | strength | suppose | surprise | therefore |
| thought | through | various | weight | woman |
| women | | | | |
Year 5 and 6
| | | | | |
| --- | --- | --- | --- | --- |
| accommodate | accompany | according | achieve | aggressive |
| amateur | ancient | apparent | appreciate | attached |
| available | average | awkward | bargain | bruise |
| category | cemetery | committee | communicate | community |
| competition | conscience | conscious | controversy | convenience |
| correspond | criticise | curiosity | definite | desperate |
| determined | develop | dictionary | disastrous | embarrass |
| environment | equip | especially | exaggerate | excellent |
| existence | explanation | familiar | foreign | forty |
| frequently | government | guarantee | harass | hindrance |
| identity | immediately | individual | interfere | interrupt |
| language | leisure | lighting | mischievous | muscle |
| necessary | neighbour | nuisance | occupy | occur |
| opportunity | parliament | persuade | physical | prejudice |
| privilege | profession | programme | pronunciation | queue |
| recognise | recommend | relevant | rhyme | rhythm |
| sacrifice | secretary | shoulder | signature | sincerely |
| soldier | stomach | sufficient | suggest | symbol |
| system | temperature | thorough | twelfth | variety |
| vegetable | vehicle | yacht | | |
Reciprocal Reading
Once the children can read fluently we focus on developing strong comprehension skills. We use a method called Reciprocal Reading. Reciprocal Reading is based around four skills:
predicting, clarifying, questioning and summarising.
It is a method that really helps children broaden their vocabulary, delve deeper into books and what the author intended, as well as developing key summarising skills. This approach is underpinned by high quality speaking and listening as children bounce off each other's ideas to ultimately gain a much deeper understanding of texts. The children are very enthusiastic about this approach to reading and they draw ideas from reading to use in their writing.
Reading For Pleasure
We are really keen that our children are readers for life so we actively encourage the
children to read for pleasure in a variety of ways. In class, children have wide reading
opportunities. Children have a variety of exciting texts to choose from, we subscribe to the children's newspaper, First News, so they can read about current issues and they have access to ebooks. During the year we run incentives such as a Book Review scheme, whereby if children read and review twelve books from their reading list they are reward with a Golden Ticket which is exchanged for a prize! The books on the list also form part of our World Book Day Quiz, which is very popular and again winners are rewarded with a treat.
We also have a very well stocked library which is open to children before school. The library also runs various competitions throughout the year to encourage and reward reading for pleasure. For Library Times click here
First News
First News is a children's newspaper that we subscribe to at Grendon. It communicates important and relevant issue and easy to understand and sensitive way. It also contains lots light-hearted stories and fun news quizzes. First News is an excellent way of broadening children's general knowledge. The website also advice and how to talk to
your children about things they have seen in the news.
Writing
We are eager to foster our budding authors so our writing units make it clear to the children what they need to do to succeed in writing. Children always start by looking at a WAGOLL (What A Good One Looks Like.) From there the children learn all the skills and language features they need to be successful before writing their own version. This may include key grammar and punctuation, new vocabulary or how to use similes or metaphors. Children are encouraged to take ownership of their work by highlighting where the key language features have been included in their work. Finally children proofread and edit to really improve their work further.
Phonics at Grendon (Read, Write, Inc)
We follow the Read, Write Inc. phonics scheme at Grendon.
Below is a copy of the Parent Booklets that have been sent out. If you have any other questions, please contact your class teacher.
The way we pronounce sounds is VERY important and helps children learn how to blend sounds and spell words. The video below is really good at demonstrating how we do this:
You can find lots of useful guides to how you can help your child read and write their sounds and words by looking at the Ruth Miskin (Read, Write, Inc) Youtube page that can be found HERE
Maths
We have developed a range of well-planned opportunities for children to engage in different kinds of Mathematical teaching at Grendon.
We engage in high-quality teaching of discrete Mathematics and cross-curricular Mathematics, where objectives are selected at the appropriate level and link strongly to investigations. It is also important that children are having the opportunity to deepen their Mathematical thinking and understanding.
Timings of Mathematics lessons
Mathematics is taught daily for 1 hour.
In Key Stage 1 there is an additional 20 minutes each week for learning maths facts (We Can Challenges – Year 2)
In Key Stage 2 there is an additional 20 minutes allocated each week for children to learn, know, recall, use and apply multiplication and division facts (We Can Challenges).
What is a We Can Challenge?
We Can challenges are designed to test the children's understanding of multiplication and division facts. In recent years the children have been completing Maths Club Tests e.g. Club 44 or Club 99 tests. Children who are working within Years 2, 3, 4, 5 and 6 will complete the new We Can Challenges.

Why are the children completing a We Can Challenge?
The National Curriculum states that by the end of Year 4 children should know their multiplication facts and associated division facts. Knowing multiplication tables and being able to recall them quickly, enables the learner to answer questions confidently and problem solve to a higher standard.
Testing of Year 4 children within Mathematics
This test became statutory in 2020 and is linked to the children knowing their multiplication and division facts. The test is called the Multiplication Tables Check (MTC). Further information can be downloaded below about the 2020 test.
By using the We Can Challenges and related teaching and learning children will become familiar with the tests and have an understanding of how to answer the questions quickly and efficiently.
How we support the children within school with the We Can Challenges
Each class has time dedicated to learning and completing We Can Challenges within their class timetable. Children have the opportunity to work independently, within groups and with the class teacher to learn the multiplication and division facts. Children will also use websites and software designed to increase the speed at which they are able to answer mathematical questions.
Useful websites to support your child at home
Click HERE for lots of sites!
Science
Science is a core subject of the National Curriculum. We have a responsibility to report attainment at the end of each key stage.
An understanding of Science is important for our children so that they can begin to explain the world around them.
Science provides an opportunity for children to satisfy their natural curiosity.
Science promotes opportunities for group work, problem solving and independent thinking.
Many opportunities for delivering cross curricular Maths (statistics) and English are embedded within a scientific context.
Science comprises four elements: Working Scientifically, Biology, Chemistry and Physics.
We deliver our science teaching as a discrete subject in KS1 and KS2. In the Early Years, any opportunities to explore scientific ideas through play are exploited and observations are made under the Understanding the World strand.
For KS1, 2 lessons a week are allocated.
For KS2, 3 lessons a week are allocated.
Planning and Content
The 'Year Group Overview' sheet identifies which scientific theme and area (Biology, Chemistry, Physics) is to be covered by each year group in each half term. It lists the subject knowledge objectives to be covered and includes the additional, non-statutory, guidance from the National Curriculum.
All Working Scientifically (WS) objectives are stated for each unit but, they do not all need to be taught in each unit as long as they are all covered in a balanced manner over the course of the year. When planning, class teachers should identify the most relevant WS objectives for the unit content and meet any gaps the class may have. It is sometimes appropriate to teach Working Scientifically skills discretely before being explored in a themed context.
The balance between subject specific and Working Scientifically objectives should be around 2:1 although this is not an exact science and teachers must use their own judgement when planning a unit.
When planning, it is important that teachers consider the assessment requirements to ensure accurate assessments will be possible.
Each term, we will look at the work of a famous scientist (historical or modern) in a week long whole school research project. The Science Subject Leader will decide on this person and inform staff. Work on the scientist should be both age appropriate and provide opportunities for practical exploration. Occasionally a common theme (e.g. ducklings, recycling) will be selected instead.
The final half term of the year for children in Y2 and above is a 'Child Led Investigation' where children are given the opportunity to steer their own Science learning and exploration. Staff are able to use this as an opportunity to fill gaps in learning and to finalise assessment judgements.
Medium term planning is monitored each half term for content, coverage, pitch and quality.
Principles for Teaching
At Grendon Primary school we follow five key principles for teaching Science.
Teachers should use the outdoor area as much as possible. When appropriate technology can be used as a teaching or learning tool.
1. Provide practical opportunities
Hands on experiences whenever possible. It is usually better to DO than to LISTEN.
2. Deliver focussed teaching and learning
Careful planning ensures factual content is included and space is given to understanding and mastering science skills. Teachers are aware of assessment requirements as they teach.
3. Ensure accurate content
Correct subject knowledge that is age appropriate.
4. Establish a real life link
Introducing science through problem solving or familiar scenarios.
5. Exploit opportunities for cross-curricular links.
Identifying where speaking and listening, maths, English and computing can be developed.
Recording
Recording for science may take place in;
Children's individual Science Books
Class Science scrapbook
Class working wall
Teachers should be creative in deciding how children will be asked to record their science work. Writing a range of genres, Q&A, cloze tasks, tables, graphing, mind maps, drawing and photographs are all appropriate methods for recording in science. For younger children or the less able, an adult scribe can be effective to record children's scientific ideas.
Science Scrapbooks
Each class has a hardback Science Scrapbook. This can be used for recording practical tasks but also has a role in teaching new content, revisiting prior learning and in presenting and evaluating findings. Children should be involved in the scrapbook and most recent work should be displayed, open, in the classroom. Scrapbooks are passed up to the next teacher as classes move up the school.
The Grendon Garden
As part of our Science curriculum, Years 2 and 4 do some work in the Grendon Garden. For more details on this exciting area please look under the 'Pupils' tab or click HERE.
Personal, Social, Health and Economic Education (PSHE)
Intent
At Grendon Primary School PSHE education follows a broad curriculum. Teaching includes, but is not limited to curriculum content for statutory Relationships Education and Health Education. The school Leadership team and governors have agreed that in line with government advice, age-appropriate Sex Education should be taught in our school. PSHE teaching is a priority subject for our pupils and we recognise the fundamental role that PSHE teaching holds in safeguarding our pupils. We also know that without the social and emotional skills which are developed through PSHE, many of our pupils would not be able to access our academic curriculum. Research shows that academic outcomes for pupils who receive comprehensive PSHE education are better than those who do not. PSHE addresses our core aims of developing resilience and independence. Communication skills are developed through discussion and debate.
Implementation
A PSHE or RE (Religious Education) lesson is taught weekly. It is ideally taught by the children's main class teacher and the concepts covered in class should be referred back to regularly in day to day school life. All specified lessons must be taught over the academic year to ensure that coverage of all statutory content is achieved.
PSHE at Grendon is taught through is a broad programme of PSHE education beyond the statutory requirements.
We use the expert written lesson plans from the well-established, high quality Coram Life Education SCARF scheme to deliver all our PSHE teaching. Lessons focus on a social norms approach; they look at what is normal in a fact based rather than personalising experiences. The SCARF programme provides a comprehensive scheme of work for PSHE and wellbeing. SCARF planning is a spiral curriculum and covers all of the DfE's new statutory requirements for Relationships Education and Health Education and the PSHE Association's Programme of Study recommended learning opportunities. In some instances, SCARF lesson content intended for a year group has been placed in an older year group which reflects school specific Leadership decisions specific to our pupils about vocabulary or appropriateness. Our PSHE provision includes content prepared by external expert organisations such as the NSPCC or the Red Cross. Opportunities for PSHE sessions delivered by external facilitators (e.g. Life Education Service) to support the core lessons may be included where the school budget allows. Lessons to be delivered in each year band at Grendon Primary School have been selected to ensure coverage and breadth is maintained. For each year band, the lessons to cover in each half term are specified. Class teachers should access and follow the lesson plans from the Coram Life Education website, preparing resources and adapting content as necessary. Where the scheme refers to Life Education bus content and the children have not attended that Life Bus session, a summary introduction will have to be created instead. Each half term, 'We Can' certificates will be awarded to individuals in each class who have demonstrated significant achievement or progress in a specific focus area.
The half termly focuses are:
Autumn A - Me and My Relationships
Feelings & emotions
Friendship
Conflict resolution
Autumn B - Being My Best.
Being healthy
Having a 'Growth Mindset'
Goal setting & celebrating achievement.
Spring A - Valuing Difference
Understanding what is special about ourselves
Understanding how other people are similar or different to ourselves
Considering stereotypes
Learning about tolerance and respect
British Values focus
Spring B - Growing and Changing
Life Stages
Bodies
Puberty
Sex Education content
Summer A - Rights and Responsibilities
Money
Democracy
Citizenship, the wider world
The Environment
Children's Rights
Summer B - Keeping Myself Safe
Internet safety
Drugs
Sun safety
Bullying
Relationships Education (safeguarding)
PSHE learning is supported and enhanced by additional teaching and discussion opportunities in assembly time
In Reception, PSHE covered through Personal, Social and Emotional Development strand and the 3 Early Learning Goals of Self Regulation, Managing Self and Building Relationships.
Our PSHE provision was reviewed in May 2020 and a consultation held for parents comments. A summary of that consultation and the outcomes can be found below.
Further detail on our PSHE provision can be found in our policy below.
Art
"The aim of art is not to represent the outward appearance of things but their inward significance" Aristotle
Art, craft and design embody some of the highest forms of human creativity. A high quality art and design education should engage, inspire and challenge pupils, equipping them with the knowledge and skills to experiment, invent and create their own works of art, craft and design. As pupils progress, they should be able to think critically and develop a more rigorous understanding of art and design. They should also know how art and design both reflect and shape our history, and contribute to the culture, creativity and wealth of our nation. (NC2014)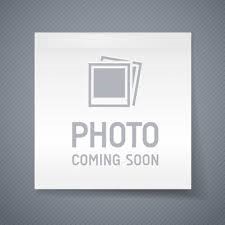 WE CAN Provide teaching that develops knowledge and skills so children can learn and progress effectively
In Year 1-6 Art is taught in blocked units. In Reception, it is taught regularly under the Creating With Materials Early Learning Goal.
The curriculum is planned so that children are able to apply the art skills they have learnt to reproducing and being inspired by the work of notable artists.
In the EYFS, children learn to express their ideas and to experiment with different materials.
In KS1, children learn to draw people and plants. They paint in the style of the Pop artists and Henri Matisse. Children create clay models and printwork in the style of William Morris.
In LKS2, children learn to draw Still Life and Portraits. They paint in they style of the impressionists and Van Gogh. Children produce a mixed-media project using textiles and digital technology.
In UKS2, children learn to draw landscapes and building. They paint in the style of the impressionists and Frida Kahlo. Pupils create sculpture using wire, foil and clay in the style of William Calder.
A good art lesson at Grendon will include opportunities for children to develop skills and to explore their ideas. Short linked activities support children to develop the skills they need to produce a final piece. Lessons are practical and purposeful.
WE CAN Offer enriching activities, event and experiences
Art work is an important part of the calendars each child produces in December each year. In Year 6, pupils enjoy a Graffiti artist workshop to promote self-confidence and positivity.
WE CAN Work together to remove barriers and ensure equality
Lessons are carefully to ensure all children, regardless of their natural talent for art, are able to progress and succeed. The most able artists are challenged with additional complexity of tasks. Many children on our EAL or Special Needs register find that because it is not reliant on language or writing, Art is a subject where they are able to access learning in line with their peers.
WE CAN Build independent and resilient learners who are able to communicate confidently
The process of evaluation and improvements to art works supports children to apply their own resilience.
Children are encouraged to discuss and evaluate their work with peers.
WE CAN Listen to and treat each other and all members of the community with respect, tolerance and concern
Children are taught to share their opinions about art work. They are taught to phrase any criticism respectfully.
WE CAN Recognise ability, maximise potential and prepare children well for their future and life in modern Britain
Learning about artists who form part of the UK's cultural canvas provides children with the cultural capital they need as modern British Citizens.
An interest in art at primary school may lead children into design or creative careers in the future lives.
Computing
This page is under construction
Intent

Implementation
Design and Technology
This page is under construction
Intent

Implementation
Geography
"The study of Geography is about more than just memorising places on a map. It's about understanding the complexity of our world, appreciating the diversity of cultures that exists across continents. And in the end, it's about using all that knowledge to help bridge divides and bring people together." Barack Obama
A high-quality geography education should inspire in pupils a curiosity and fascination about the world and its people that will remain with them for the rest of their lives. Teaching should equip pupils with knowledge about diverse places, people, resources and natural and human environments, together with a deep understanding of the Earth's key physical and human processes. As pupils progress, their growing knowledge about the world should help them to deepen their understanding of the interaction between physical and human processes, and of the formation and use of landscapes and environments. Geographical knowledge, understanding and skills provide the frameworks and approaches that explain how the Earth's features at different scales are shaped, interconnected and change over time. (NC2014)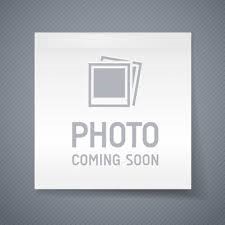 WE CAN Provide teaching that develops knowledge and skills so children can learn and progress effectively
In Year 1-6 Geography is taught in blocked units. In Reception, it is taught regularly under the People and Communities and the Natural World Early Learning Goals.
The curriculum is planned so that children learn about the places closest to them first before expanding this to find out about places which are farther away.
In the EYFS, children learn to observe their immediate surroundings describe similarities and differences and talk about changes they notice e.g. as the seasons change. They use pictures, books and sometimes maps to explore life in this country and other places.
In KS1, children learn map making around school and the local area and work to understand the weather. They learn about the 4 countries of the United Kingdom and find out about Kenya.
In LKS2, children complete fieldwork in the local area and find out about the geography of Birmingham. They complete a UK study and investigate Scandinavia.
In UKS2, children find out about rivers. They learn about how natural resources are shared around the world. Children complete investigations into Brazil and South America and California in North America.
A good Geography unit at Grendon will support children to find out about and understand the world. Children will work practically and engage in field work and have the opportunity to share what they know in an appropriate way.
WE CAN Offer enriching activities, event and experiences
Children in Year 2 share their weather work with parents. In Year 4, they take part in a drama workshop on Volcanoes and Earthquakes. In Year 5, children complete fieldwork on rivers at Sarehole Mill.
WE CAN Work together to remove barriers and ensure equality
The most able learners are encouraged to explain Geography on a deeper level.
Scaffolding, support and appropriate differentiation is embedded into each lesson for children with Special Educational Needs. Children who speak English as an additional language may receive pre-tutoring to embed the necessary language for lessons before they take place.
WE CAN Build independent and resilient learners who are able to communicate confidently
Geography units are structured towards a final outcome where children are encouraged to use what they have learnt more independently.
When developing new skills, children are supported to keep going, build resilience and maintain a growth mindset.
Geography lessons present children with many opportunities for peer to peer discussion and developing presentation skills.
WE CAN Listen to and treat each other and all members of the community with respect, tolerance and concern
Children are reminded that although the people, places and customs they learn about in Geography may be different to what is normal to them, they must be respectful of and tolerant to these.
WE CAN Recognise ability, maximise potential and prepare children well for their future and life in modern Britain
Learning about Geography enables children to understand the world in which they live and their place as global citizens.
An interest in Geography at primary school may lead children into environmental, scientific or sociological career paths in their adult lives.
History
This page is under construction
Intent

Implementation
Modern Languages
This page is under construction
Intent

Implementation
Music
This page is under construction
Intent

Implementation
Physical Education
This page is under construction
Intent

Implementation
PE Kit:
Girls and Boys

A white t-shirt and royal blue shorts. Black pumps or trainers.

All jewellery should be removed for PE lessons.
During cold weather, for outdoor PE lessons children may wear navy blue tracksuit bottoms.