Junior Leaders Day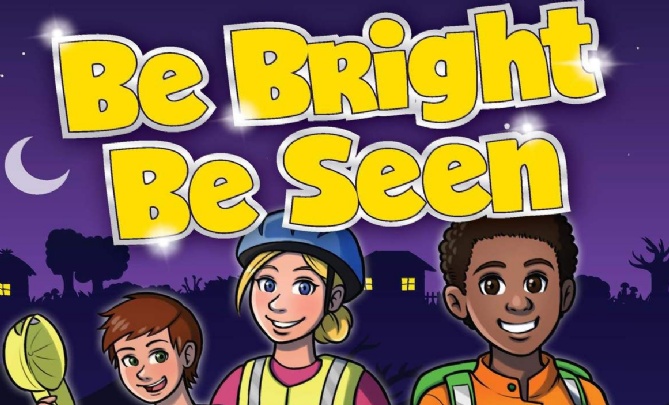 Be Bright, Be Seen - Road Safety
Dear Parents and Guardians,
On Monday 11th October, the Junior Leaders will be holding their first whole school event of this academic year. They have decided to continue to act upon the issues raised by the children, parents, governors, local residents and Police. As you are aware, Grendon Road is extremely busy in the mornings and after school. The Junior Leaders wanted to highlight the importance of Road Safety especially during the darker mornings and evenings. Please read below what some of the Junior Leaders have said they would like to happen during the day.
Jordan:
It's important that all children know how to safely cross the road. I would like children to understand how to do this by learning the green cross code. The children can also safely rehearse how to cross the road in the playground or hall.
Everlise:
I would like the children to take part in a quiz or competition about road safety.
Each class will participate in a range of road safety lessons and tasks. They will also have the opportunity to take part in a Junior Leader vote to decide who will be a Junior Leader for the 2021-2022 academic year.
Non –Uniform Day
The day will be a non-uniform day. The Junior Leaders have requested that children and adults wear bright-coloured clothing to represent 'The Bright, Be Seen Campaign'. So it's time to get your bright or even fluorescent t-shirts, socks, headbands out! Please make a 50p contribution using the School Money online payment system. The money collected will be a contribution towards the prizes handed out during the day.
Keep a look out for more upcoming events and announcements made by the Junior Leaders on the school website and whole school newsletters. Please keep safe and always check in both directions before crossing a road.
Kind Regards
Mrs Ridley, Mr Darby and the Junior Leaders