New Greenhouse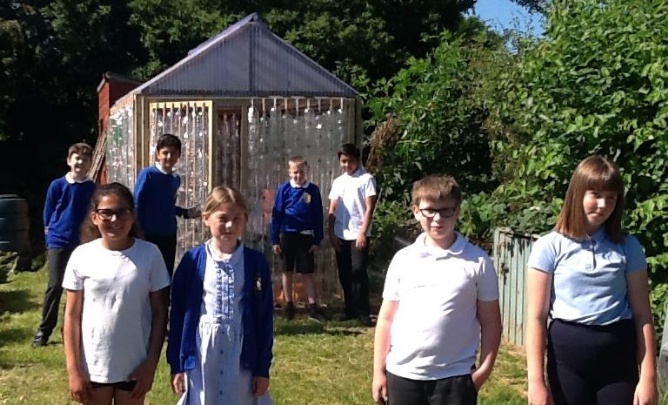 We are really pleased to reveal our brand new greenhouse!
Junior Leaders decided that we needed a new greenhouse as our old one had seen better years. With the help of a LOT of donations of bottles the children spent some of our Environment Day creating our new greenhouse.
Children cleaned, built walls and then constructed the new greenhouse, and it is looking very impressive! Well done to everyone involved.
You can check out some pictures of the build in our gallery HERE.